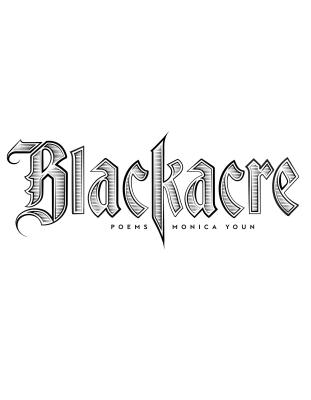 Blackacre
Poems
Paperback

* Individual store prices may vary.
Description
*Winner of the William Carlos Williams Award*
*National Book Critics Circle Award Finalist*
*Included in The New York Times Best Poetry of 2016*
*Named one of The Washington Post's Best Poetry Collections of 2016*
* Longlisted for the National Book Award*


"Blackacre" is a centuries-old legal fiction—a placeholder name for a hypothetical estate. Treacherously lush or alluringly bleak, these poems reframe their subjects as landscape, as legacy—a bereavement, an intimacy, a racial identity, a pubescence, a culpability, a diagnosis. With a surveyor's keenest tools, Youn marks the boundaries of the given, what we have been allotted: acreage that has been ruthlessly fenced, previously tenanted, ploughed and harvested, enriched and depleted. In the title sequence, the poet gleans a second crop from the field of Milton's great sonnet on his blindness: a lyric meditation on her barrenness, on her own desire—her own struggle—to conceive a child. What happens when the transformative imagination comes up against the limits of unalterable fact?
Praise For Blackacre: Poems…
"[Monica Youn is] one of the most consistently innovative poets working today. . . . Youn mines [open questions] with precise skill as she circles ideas of barrenness and fertility. . . . Youn's poems, luminous fictions, also capture the sheer force of imagining the self."—Tess Taylor, NPR "All Things Considered"

"Youn reminds readers that poetry is essential because of how it says what can't be expressed through prose."—The Washington Post

"Each poem feels urgent thanks to the tension created by language that is austere yet unsparing, and rhetoric that is restrained yet deeply emotional. . . . [Youn's] intelligence feels extensive and inviting. . . . Blackacre stands as a gorgeous and intellectually scintillating addition to this esoteric and necessary tradition."—Chicago Tribune

"Youn is technically innovative, easily moving from unusual numbered one-line stanzas, to prose poems, to staggered lines, to lines in columns that defy traditional reading. . . . Youn makes us realize that our longings and disappointments are captured in the images of our lives—both the immediate and the recollected."—Houston Chronicle

"Blackacre is a visit to an in-between, liminal world, with much to think about while we are there."—American Poet

"[Blackacre] explores everything from racial identity to intfertility, and dives deep into experiences of both wanting and not-wanting. . . . It's grim, bleak, and haunting writing, and also beautiful."—Bustle

"Monica Youn sends into the world a Renaissance woman's exhibition on the unnerving ways we absorb and resist the whiplash of want snapping in our bellies."—The Critical Flame

"Blackacre is practically a handbook on poetics. . . . There are many standout poems in this dazzling collection. . . . In every generation there is a handful of poets who challenge the way we think about language and how it is used. . . . It is to this distinguished company that Youn now belongs."—Hyperallergic

"The poems in Blackacre are utterly gorgeous. Monica Youn's voice is nimble and vivid, with the poetic sensibility to fit a planet through a needle-eye. . . . The poems in this book contain a restless lyric energy, whilst maintaining cool narrative composure."—Librairie Drawn & Quarterly

"Blackacre is a marvel to read. . . . These poems are exceptional in their form and content as Youn shapes words into objects of clairvoyant beauty."—The Journal (West Virginia)

"Monica Youn layers her poems with meaning as well as with references that span millennia: from Greek and Norse mythology, to poets like Francois Villon and John Milton, to films like The Passenger. Youn's haunting poems rewrite and reanimate a landscape that is ultimately entirely her own."—Fork & Page

"[Youn] tightly yet playfully interrogat[es] inheritance and legacy, real and fictional landscapes, and the particular bodily experience of a woman hoping to conceive. . . . Youn's lawyerly analyses—of life, of herself, her feelings, and of language—cut through the poetic to a place that lies between poetry, lyric memoir, and textual analysis."—Publishers Weekly

"Every year it happens that I'm excited about too many new books. . . . National Book Award finalist Monica Youn brings out her third collection, Blackacre, which wrestles with the legal implications of places."—Craig Teicher, NPR

"Monica Youn, quite simply, is one of the two or three most brilliant poets working in America today. In these revelatory poems, the reader encounters an exhilarating thinking-through of all that lyric form entails. No one can match her for impeccable distillation; we knew that before. But in Blackacre, we also encounter a more expansive, undefended version of the poet than any of her previous work had led us to expect. This book is a marvel; read it and read it again."—Linda Gregerson

"Blackacre is virtuosic: poems so sharp and fine they cut deep past the body or the self or the mind—they're needles of rain carving out a canyon. Death is as close as birth, and as far. Youn dazzles with her enigmatic loopholes—the taut noose, the elusive umbilicus, the Möbius qualities of longing and lack and love—which shadow or shape who we are, and what can be called ours."—Brenda Shaughnessy

"In Monica Youn's remarkable series of poems, words and objects are alike subjected to a probing intelligence that is at once philosophical and psychological. The precision of observation at every level is almost overwhelming. The reader cannot relax for an instant, nor does she want to because the unfolding thought, wire tight and tactile as well as conceptual, is so compelling and demanding of a complete attention that is more than rewarded."—Stanley Fish
Graywolf Press, 9781555977504, 88pp.
Publication Date: September 6, 2016
About the Author
Monica Youn was raised in Houston, Texas. A former Stegner Fellow, she has published poems in numerous anthologies and journals, including Agni, Fence, and Poetry. She currently lives in Manhattan, where she is an intellectual property lawyer.
or
Not Currently Available for Direct Purchase