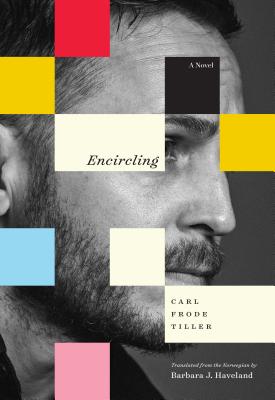 Encircling
A Novel
Paperback

* Individual store prices may vary.
Description
The brilliant first novel in the Encircling Trilogy, a searing psychological portrait of a man by his friends

David has lost his memory. When a newspaper ad asks his friends and family to share their memories of him, three respond: Jon, his closest friend; Silje, his teenage girlfriend; and Arvid, his estranged stepfather. Their letters reveal David's early life in the small town of Namsos, full of teenage rebellion, the uncertainties of first love, and intense experiments in art and music.

As the narrative circles ever closer to David, the letters interweave with scenes from the present day, and it becomes less and less clear what to believe. Jon's and Silje's adult lives have run aground on thwarted ambition and failed intimacy, and Arvid has had a lonely struggle with cancer. Each has suspect motives for writing, and soon a contradictory picture of David emerges. Whose remembrance of him is right? Or do they all hold some fragment of the truth?

Carl Frode Tiller's masterful opening novel to the Encircling Trilogy won the European Prize for Literature, the English PEN Award, and the Hunger Prize. Encircling, with David as its brooding central enigma, confronts the relativity of memory in an audacious and daring novel that reveals the shape of a life and leaves us wanting more.
Praise For Encircling: A Novel…
"What makes this novel, the first of a trilogy, extraordinary is the suspense: like the best mystery novels, it transforms the reader into an obsessive gumshoe."—The New Yorker

"A beautiful meditation on the subtler ways we fail each other, our quieter forms of grief. . . . It's thrilling to know two more books will arrive."—USA Today

"Mesmerizing. . . . [Encircling] thrillingly revitalizes the epistolary form. . . . [Tiller's] authentic voices consistently entrance andintrigue."—Star Tribune (Minneapolis)

"Brilliantly structured. . . . Were this book not the first in a trilogy it still would stand powerfully on its own."—New York Journal of Books

"Encircling is the type of sustained psychological excavation mastered by the great Scandinavian writers. In stark, evocative prose, Tiller brilliantly exposes how we habitually enlist half-truths and false perceptions to prop up the master drama of our own lives."—Toronto Star

"[Carl Frode Tiller's] talent is for realistic and revealing dialogue, which hints at more complexities in a character's state of mind than she herself may know. . . . The novel is defined by an internal focus on self-doubt and introspection; it slips deeper into the narrators' psyches as one by one they question what's real. But the story is also about connection, attempted fumblingly, painfully, lovingly. In the end, such outward longing is what resonates most with the reader: the wish for some other who understands and holds the missing pieces of ourselves."—BOMB Magazine

"From the first pages, Encircling hits that tantalizing pace of a classic whodunit. . . . The slow unraveling of truths makes every fact suspect to the reader, and this constant questioning of a truth both moves the plot forward and leaves the reader with an overwhelming sense of foreboding. . . . And with a little luck and work from Graywolf Press, English readers won't have to wait too long for the next in this electrifying series. This reviewer is counting down the days."—Electric Literature

"Masterfully written and considerate in his approach to how we view ourselves versus how others perceive us, Tiller's first installment sets the scene for what is sure to be an enrapturing saga."—Spectrum Culture

"Psychological puzzles for readers abound. . . . In this deep character study, encapsulations of Jon, Arvid, and Silje are engrossing in their perceptions and ordinariness, while wonder about David gives the novel its subtle, baseline thread."—Booklist

"Infused with stunning dimension. . . . Tiller skillfully parries David's shifting character into uncertainty about the narrative itself."—Publishers Weekly

"A wholly satisfying story about how unreliable narrators tell tales not just about events, but about our core emotions. A poised and effective Rashomon-style exploration of multiple psyches."—Kirkus Reviews

"[Tiller] drills into human nature with sensibility, painful honesty and accurate prose. A rare talent."—Jo Nesbø

"You could even dub Tiller the anti-Knausgaard. In place of the latter's heroic solipsism, his chorus of voices yields a prismatic, multi-faceted view of personal identity."—The Independent (UK)

"This is a novel that speaks to the vast distinction between how we view ourselves and how we are perceived by others, to the impossibility of truly knowing another person, or even oneself. It is one of the most amazingly original, and utterly captivating books I've read in recent years; it is the best sort of novel, one that engrosses and entertains, but gives one pause to question just about everything we take for granted."
—Jeanne Joesten, Literati Bookstore, Ann Arbor, MI

"We've all heard the adage that everyone sees things in different ways. Tiller proves this beyond true in Encircling: he sets up a dark, thought-provoking, painful and careful story of a lonely musician's life and then dissects it by adding layers of conflicting narrative voices. Every bit left me eager to keep turning the pages on a mission to decipher the truth!"—Annie Harvieux, Magers & Quinn Booksellers, Minneapolis, MN
Graywolf Press, 9781555977627, 336pp.
Publication Date: February 21, 2017
About the Author
Carl Frode Tiller is the author of five novels and four plays. Books in the Encircling Trilogy have won the Brage Prize and the Norwegian Critics Prize for Literature, and have been translated into multiple languages. He lives in Trondheim, Norway.
or
Not Currently Available for Direct Purchase