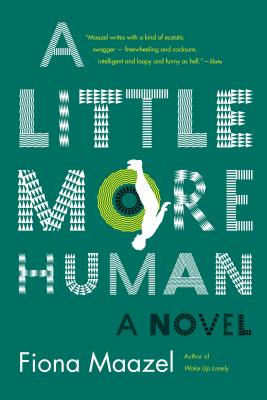 A Little More Human (Paperback)
Graywolf Press, 9781555977696, 304pp.
Publication Date: April 4, 2017
April 2017 Indie Next List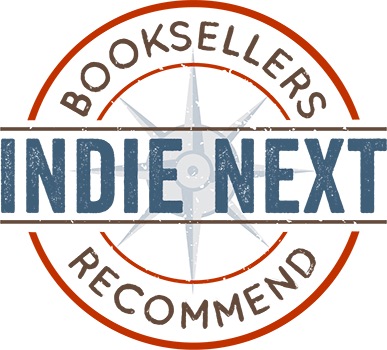 "A Little More Human kept me up way past my bedtime. Fiona Maazel's seamless novel draws you in subtly and irresistibly. I just had to know how Phil Snyder (nursing assistant, professional superhero impersonator, and actual mind-reader) ended up on a horse with splashes of blood on his clothes and no memory of how he got there. Uncovering secrets in snippets along with Phil reminded me of his own mind-reading talent and built the suspense beautifully page by page. Another clever literary masterpiece from Fiona Maazel!"
— Anna Thorn, Upshur Street Books, Washington, DC
View the List
Description
A dazzling new novel from the author of the "weird, thrilling, and inimitable" Woke Up Lonely (Marie Claire)
Meet Phil Snyder: new father, nursing assistant at a cutting-edge biotech facility on Staten Island, and all-around decent guy. Trouble is, his life is falling apart. His wife has betrayed him, his job involves experimental surgeries with strange side effects, and his father is hiding early-onset dementia. Phil also has a special talent he doesn't want to publicize--he's a mind reader and moonlights as Brainstorm, a costumed superhero. But when Phil wakes up from a blackout drunk and is confronted with photos that seem to show him assaulting an unknown woman, even superpowers won't help him. Try as he might, Phil can't remember that night, and so, haunted by the need to know, he mind-reads his way through the lab techs at work, adoring fans at Toy Polloi, and anyone else who gets in his way, in an attempt to determine whether he's capable of such violence. A Little More Human, rife with layers of paranoia and conspiracy, questions how well we really know ourselves, showcasing Fiona Maazel at her tragicomic, freewheeling best.
About the Author
Fiona Maazel is the author of Woke Up Lonely and Last Last Chance. She is a winner of the Bard Fiction Prize and her work has appeared or is forthcoming in The New York Times Book Review, Harper's Magazine, and Tin House. She lives in Brooklyn.
Advertisement