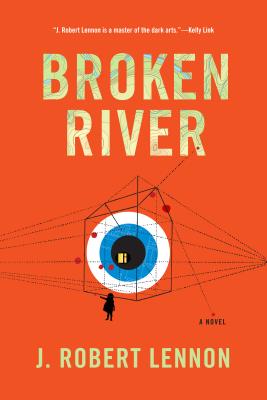 Broken River
A Novel
Paperback

* Individual store prices may vary.
Other Editions of This Title:
Digital Audiobook (5/15/2017)
MP3 CD (5/16/2017)
Compact Disc (5/16/2017)
May 2017 Indie Next List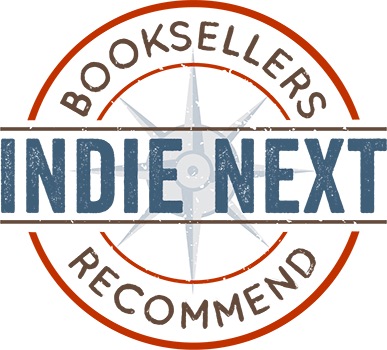 "Imagine a sentence that has the slow-burn intensity you feel when reading your favorite mystery novels and the nuance and music of your icons of prose style. Now imagine a whole book of them. Set that book in a small town in Upstate New York, move a family of city folk into a Shirley Jacksonian home, and tell part of the story from the point of view of an 'Observer' who could represent the reader, the author, a house spirit, God, or something else entirely. Now cede your imagination to J. Robert Lennon, whose new novel will transport and move you. A perfect union of breezy and deep, Broken River has something for everyone."
— John Francisconi, Bank Square Books, Mystic, CT
View the List
Description
The most inventive and entertaining novel to date from "a master of the dark arts" (Kelly Link)
A modest house in upstate New York. One in the morning. Three people—a couple and their child—hurry out the door, but it's too late for them. As the virtuosic and terrifying opening scene of Broken River unfolds, a spectral presence seems to be watching with cold and mysterious interest. Soon the house lies abandoned, and years later a new family moves in.
Karl, Eleanor, and their daughter, Irina, arrive from New York City in the wake of Karl's infidelity to start anew. Karl tries to stabilize his flailing art career. Eleanor, a successful commercial novelist, eagerly pivots in a new creative direction. Meanwhile, twelve-year-old Irina becomes obsessed with the brutal murders that occurred in the house years earlier. And, secretly, so does her mother. As the ensemble cast grows to include Louis, a hapless salesman in a carpet warehouse who is haunted by his past, and Sam, a young woman newly reunited with her jailbird brother, the seemingly unrelated crime that opened the story becomes ominously relevant.
Hovering over all this activity looms a gradually awakening narrative consciousness that watches these characters lie to themselves and each other, unleashing forces that none of them could have anticipated and that put them in mortal danger. Broken River is a cinematic, darkly comic, and sui generis psychological thriller that could only have been written by J. Robert Lennon.
Praise For Broken River: A Novel…
One of the Minneapolis Star Tribune's "Books to Watch for in 2017"
One of Lit Hub's Most Anticipated Indie Press Books for 2017

"J. Robert Lennon is a connoisseur of calamity, qualms, and paradox, all of which are on profuse display in his crafty, seductive eighth novel. . . . Broken River is a remarkable performance, a magic trick that makes you laugh at its audacity. Lennon has written a realistic novel, with vivid characters and flashes of humor and an evocative mood, that is also a playful, sophisticated meditation on storytelling itself. . . . When you close a novel as good as Broken River, something, not quite a ghost, may follow you."—The New York Times Book Review
"It's a tense, surprising thriller, with perverse overtones of the Coen brothers variety, but containing an enigmatic narrative device, a kind of 'haunting of the point-of-view' – one which proves, as ever, that the novel can do things nothing but the novel can do."—Jonathan Lethem, The New York Times
"Virtuosic. . . . [A] dark and brooding thriller."—San Francisco Chronicle
"Broken River by J. Robert Lennon is a tense little psychological thriller where the threat of bad stuff happening looms over every moment."—Chicago Tribune
"Darkly cinematic. . . . A stunning novel."—Paste
"Fizzing with line-by-line propulsion and wickedly plotted with slow-burn complexity, this is a knockout, unmissable performance from a writer at the very top of his game."—The Guardian
"J. Robert Lennon's fiction frequently veers into the unpredictable, and his new novel Broken River is no exception. On one level, it's the story of a family coming to grips with the legacy of a crime in the house that they recently purchased; on another, it's a meditation on narrative expectations and voyeurism. The result is hard to shake."—Vol. 1 Brooklyn
"The last 50 pages of Broken River are an absolute marvel. It's a genuine thriller that's genuinely literary. And, most importantly, genuinely good."—Bradley Babendir, Chicago Review of Books
"Lennon evokes the passage of time with precision. . . . There are moments here of chilling violence, and of nuanced comedies of manners; the result is a heady novel that distills a host of anxieties into something offbeat and hard to shake."—Star Tribune (Minneapolis)
"This is a novel made for true crime podcast listeners."—Iowa Public Radio
"[An] inventive, darkly comic novel. . . Broken River is a riveting psychological thriller which is as absurd as it is wonderful."—Rabeea Saleem, Chicago Review of Books
"What a delicious, heartbreaking, hilarious and true work we have in J. Robert Lennon's eighth novel, Broken River. . . . It's a special novel that features both a plot worthy of binge reading and fiercely crafted sentences." —Missoula Independent
"[A] brilliantly unsettling novel — part ghost story, part crime novel, part family drama."—Providence Journal
"Broken River makes its mark. The Observer shows how refreshing experimentation can be, particularly in a genre where plots often follow a distinct template. The fact that J. Robert Lennon incorporated this into a novel that is also entertaining on its own merits . . . is evidence that intelligent fiction doesn't need to give readers the cold shoulder."—Spectrum Culture
"A darkly hilarious examination of human behavior. . . . This literary psychological thriller gets at the root of motivation, whether it's to kill or love or even forgive. The characters are so richly developed they resonate as someone familiar--and that's what makes this wonderfully absorbing novel equally funny, terrifying and heartbreaking."—Shelf Awareness
"A suspenseful and occasionally darkly funny book."—Read It Forward
"J. Robert Lennon has crafted a wonderful mystery, an at times pulse-pounding thriller populated by a nimbly realized family unit; so much so, that in the midst of frantic page-flipping, it becomes difficult to slow down long enough to truly appreciate the deeper themes at play. . . . Lennon's characters scramble and claw off the page, and the story charges along at break-neck speed."—East Bay Review
"A truly outstanding novel."—Lawrence.com
"This latest from the quirky and widely admired Lennon. . . [is] full of intertwined plots, speculation, complicated and descriptive writing, and even some humor amid the bloodshed."—Library Journal, starred review
"A finely tuned tragedy whose well-developed characters are all the more sympathetic for the inexorability of their fates."—Publishers Weekly
"Lennon's true skill stems from his ability to combine a sharply focused character study, told from multiple perspectives, with a wider social realism that's as unsettling as it is depressingly accurate. . . . It's a rare book that manages to bend genres so successfully — that thrills and frightens while evoking such insight into human failings and the lure of the past."—Financial Times (UK)
"Compelling from the first page, and then smart, sophisticated, suspenseful and satisfying throughout—Broken River is a first–class ride."—Lee Child
"Hypnotic and unsettling, Broken River weaves a dark, compelling spell."—Mick Heron, author of Real Tigers
"An intimate portrait of the violence we do to each other, about family and art and the scars of unspeakable acts. Broken River blisters and rips and ultimately soars. I loved it."—Lauren Beukes, author of The Shining Girls
Graywolf Press, 9781555977726, 240pp.
Publication Date: May 16, 2017
About the Author
J. Robert Lennon is the author of eight novels and two story collections. His fiction has appeared in The Paris Review, Granta, Harper's Magazine, Playboy, and The New Yorker. He lives in Ithaca, New York, where he teaches writing at Cornell University.
or
Not Currently Available for Direct Purchase