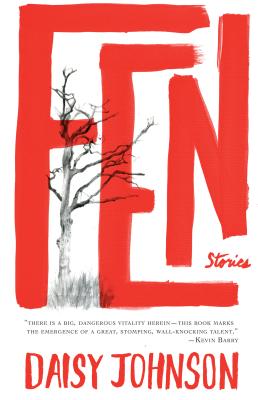 Fen
Stories
Paperback

* Individual store prices may vary.
May 2017 Indie Next List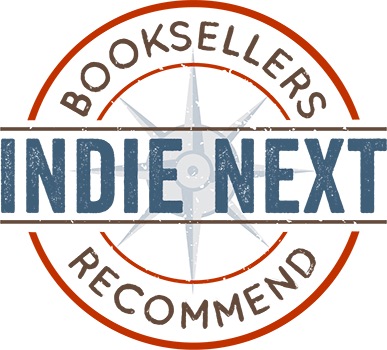 "This collection of stories scrambled my brain, in the best possible sense. They made me reread, wonder, turn the book upside down and shake it a bit to see what other fantastical imaginings would fall out. Girls turn into eels and men into foxes, a house is obsessed with a woman, and a bloodsucking girl gang preys on Internet dates. A few stories broke my heart, too. Johnson has a way of manifesting loneliness and loss into physical pain and malady that shocks the senses. Startling, unusual, and sneakily profound, Fen is an unforgettable collection."
— Stefanie Kiper Schmidt, Water Street Books, Exeter, NH
View the List
Description
A singular debut that "marks the emergence of a great, stomping, wall-knocking talent" (Kevin Barry)

Daisy Johnson's Fen, set in the fenlands of England, transmutes the flat, uncanny landscape into a rich, brooding atmosphere. From that territory grow stories that blend folklore and restless invention to turn out something entirely new. Amid the marshy paths of the fens, a teenager might starve herself into the shape of an eel. A house might fall in love with a girl and grow jealous of her friend. A boy might return from the dead in the guise of a fox. Out beyond the confines of realism, the familiar instincts of sex and hunger blend with the shifting, unpredictable wild as the line between human and animal is effaced by myth and metamorphosis. With a fresh and utterly contemporary voice, Johnson lays bare these stories of women testing the limits of their power to create a startling work of fiction.
Praise For Fen: Stories…
"Johnson has a marshy imagination and wind-whipped prose. . . . The privations of rural teenage existence yield wild and elemental bewitchments. . . . Crosscurrents of connection add up to a consonance that might almost be mythic."—New York Times Book Review

"[Fen] is a creepy but beautiful debut book from an exceptionally talented young English author. . . . Thanks to Johnson's accomplished writing, dazzling imagination and unique point of view, it's one hell of an experience. Fen is a haunting book about a haunted place, and it's more than worth it to take the trip."—NPR

"[A] lusty debut. . . . [Fen is] a deep dive into symbolism, from a girl who seeks to starve herself into the shape of an eel to a house in love with its female inhabitant."—O, The Oprah Magazine

"Fen was a howl I didn't know I needed. This linked collection takes place in the marshes, where things that some might wish to keep hidden refuse to stay buried, and resurface in unexpected ways. It's hauntingly written and full of unabashedly, refreshingly angry women who are hungry — both figuratively and literally — for things long denied them."—Celeste Ng, The New York Times Book Review

"These original and sure-footed stories remap bland terrain and reconfigure ordinary lives, revealing mystical goings-on, unpredictable outcomes and unsettling truths. . . . 'Fen' is a potent, sometimes riotous blend of convention and invention: Think the fanciful flourishes of Karen Russell and Kelly Link playing out amid 'the flats, the washes, the threat of braided rivers.' These are stories to delight in, delivered with poise and suffused with impish magic."—Star Tribune (Minneapolis)

"Daisy Johnson is one of those writers whose voice is so rich, intense, and unexpected, that a story's worth is about all you can handle in one sitting. . . . Johnson is fascinated with metamorphosis, and once you dip into these extraordinary stories, you will be too."—Sarah Harrison Smith, Amazon Book Review

"As a reader, the world of Fen won't leave you. That is Johnson's power as a writer—she creates a dark, self-aware world that feels heavy and gray and covered in mist. In her universe, if you're lonely, you can befriend a fish. Words don't just cause emotional pain, but they form burns and welts. The ones you love can come back from the dead. To read Johnson's stories is to live in dreams, at once both disturbing and comforting."—The Rumpus

"Johnson's writing is consistently strong, moving deftly from haunting and elegiac to bizarrely comic. Fen is a remarkable debut and hopefully the start of a promising career."—The Riveter

"Atmospheric. . . . There's a tremendous sense of place in these stories, alongside a monstrous amount of dread; it could make for an excellent double bill with Michael McDowell's Toplin."—Tobias Carroll, Tor.com

"A primal, feminine power imbues familiar themes and experiences with transformative energy in Daisy Johnson's debut collection, Fen. . . . Johnson uses elements of myth, legend, and folklore to capture the complexity of small, isolated (and isolating) communities. . . . Though often haunting and serious, this collection is full of sharp humor."—Harvard Review

"Johnson's stories are compulsively readable, keeping you perched on the edge."—Kenyon Review

"With a bold mixture of magical realism and unflinching frankness, Daisy Johnson guides readers into the brooding fenlands of England. . . . Remarkable stories."—Shelf Awareness, starred review

"The stories in Johnson's debut collection straddle the drama of transformation in both the uncanny and the everyday. . . . Imaginative. . . . Thrillingly direct."—Publishers Weekly

"Fen is a rich, marshy land where everything, everything, everything grows wild. With lush language and ever-surprising characters, Daisy Johnson winds us through the rich, rooty tangle of human love and desire."—Ramona Ausubel, author of Sons and Daughters of Ease and Plenty

"Fen is a lusty, voracious beast. It will tie you up, rip off your boots, and throw them off the balcony. These stories are charged by an undercurrent of crouching energy that waits, waits, waits . . . and then, delightfully, pounces. There's a calm feralness to Daisy Johnson's writing that is as refreshing as it is invigorating."—Kelly Luce, author of Pull Me Under

"Within these magical, ingenious stories lies all the angst, horror and beauty of adolescence. A brilliant achievement."—Evie Wyld

"Johnson's heady broth of folklore, female sexuality and fenland landscape reads like a mix of Graham Swift and Angela Carter. . . . For atmosphere, originality and plain chutzpah, this is an impressive first collection."—The Guardian (UK)

"Johnson's slippery and sensual stories . . . have an amphibious, elemental quality and a contemporary provincial witchiness all their own."—The Sunday Times (UK)
Graywolf Press, 9781555977740, 208pp.
Publication Date: May 2, 2017
About the Author
Daisy Johnson was born in 1990. Her short fiction has appeared in the Boston Review and The Warwick Review, among other publications. She was the recipient of the 2014 A.M. Heath Prize, and currently lives in Oxford, England.
or
Not Currently Available for Direct Purchase