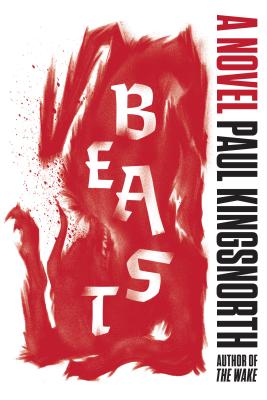 Beast (Paperback)
A Novel
Graywolf Press, 9781555977795, 176pp.
Publication Date: August 1, 2017
* Individual store prices may vary.
August 2017 Indie Next List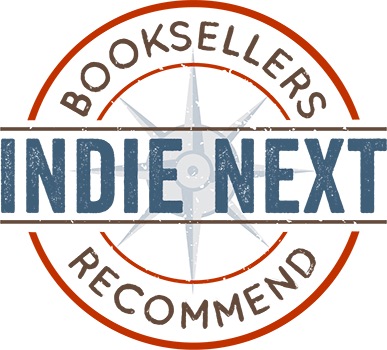 "Paul Kingsnorth follows up the utter linguistic feat of his debut, The Wake, with another breathless and confounding work. Beast is comprised entirely of the hallucinatory ramblings of a self-imposed modern hermit, a Zarathustra or Thoreau kind of character who has left the modern world behind in search of communion with nature, the meaning of life, connection with a shadowy past, or maybe something more. Soon, he begins having surreal experiences in a strangely featureless and seemingly inescapable landscape and becomes obsessed with the only other living thing he can find - a large, mysterious cat roaming the moor. Written with a relentless intensity that will speed you along to the enigmatic ending, Beast traverses the realms of the mind and questions humanity's perceived place in the natural world."
— Keaton Patterson, Brazos Bookstore, Houston, TX
View the List
Description
The stunning new novel from the prizewinning author of The Wake

Beast plunges you into the world of Edward Buckmaster, a man alone on an empty moor in the west of England. What he has left behind we don't yet know. What he faces is an existential battle with himself, the elements, and something he begins to see in the margins of his vision: some creature that is tracking him, the pursuit of which will become an obsession.
This short, shocking, and exhilarating novel is a vivid exploration of isolation, courage, and the search for truth that continues the story set one thousand years earlier in Paul Kingsnorth's bravura debut novel, The Wake. It extends that book's promise and confirms Kingsnorth as one of our most daring and rewarding contemporary writers.
About the Author
Paul Kingsnorth is the author of The Wake and Confessions of a Recovering Environmentalist. He is cofounder of the Dark Mountain Project, a global network of writers, artists, and thinkers in search of new stories for a world on the brink.
Praise For Beast: A Novel…
"Beast cements Kingsnorth's reputation as a furiously gifted writer. . . . Like the huge creature that haunts its pages, Beast has an uncanny power. . . . With its echoes of Kafka and of dread-filled, myth-driven tales like John Gardner's Grendel, Kingsnorth's Beast is as cryptic as it is thrilling."—The Washington Post
"Wild and spectacular."—The Boston Globe
"[Written] with unnerving smoothness and lyricism. . . . Defining modernist characters such as Samuel Beckett's The Unnameable, the chattering brain in a vat, and the self-limning mind of James Joyce's wanderer Leopold Bloom figure as literary relations of Kingsnorth's Buckmaster. . . . Beast is a cautionary fable for everyone who might hope to evade our current historical impasse by sheer bad faith or by extremes of primitivism, self-seeking or abstraction. It leads readers away from optimism and realism alike, deeper into a new scrutiny of the stories by which we try to make our way."—San Francisco Chronicle
"On its own, [Beast] is a taut, thrilling and mystifying narrative. Taken in tandem with The Wake, it forms a powerful meditation onviolence, society and the nature of exile. Kingsnorth's novel is relentless and philosophical, and this uneasy pairing gives it anabundance of raw power."—Star Tribune (Minneapolis)
"Both The Wake and Beast are fine novels whose challenging prose is counterbalanced by striking, archetypal imagery, rich characterization, and solid storytelling."—Slate
"Kingsnorth's writing can be taken as a hopeful message from collective human history about persisting amid a semi-permanent state of catastrophe. . . . What Beast proffers is access to the minds and emotional lives of characters who endure."—The Atlantic
"Kingsnorth is becoming an existential David Mitchell: a versatile weaver of the seemingly unconnected into a tapestry realer than reality."—Vulture
"Engrossing and impressive."—BOMB Magazine
"Spare and intense. . . . Kingsnorth searches beyond current civilization to ask how we might live instead. He doesn't have answers, and his anguish is haunting."—Shelf Awareness
"[Beast] is the sort of novel that sinks in deep, making a home for itself in your psyche."—Washington Independent Review of Books
"The true enjoyment in the book the author's beat-by-beat recollection of Buckmaster's slow, steady, extremely intense decline into another state of being. . . . Buckmaster's downward spiral is dense and taxing, rife with wild leaps of emotion Kingsnorth is laudably able to pass directly on to the reader."—The East Bay Review
"A tour de force, reminiscent of the best of John Fowles and David Mitchell."—Kirkus Reviews, starred review
"Daunting but rewarding, this dazzling work will burnish Kingsnorth's already luminous reputation."—Booklist, starred review
"To read Beast is a joy. . . . Kingsnorth's gaze is so intense it forces a similar intensity from the reader. . . . In the end, your gaze has become as minutely focused as his hermit's. You feel alive."—The Guardian (UK)
"Slim, hypnotic, a swift descent into the solitary world of ­Edward Buckmaster."—New Statesman (UK)