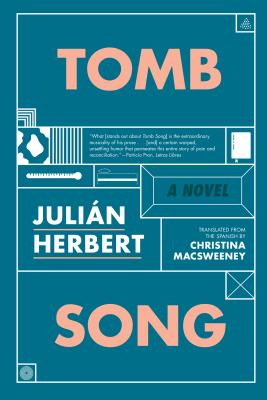 Tomb Song
A Novel
Paperback

* Individual store prices may vary.
March 2018 Indie Next List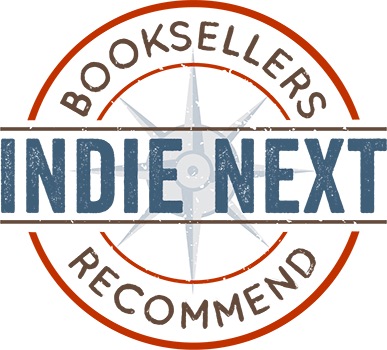 "Julian Herbert's English-language debut is a stunner. Meshing memoir and essay, Tomb Song is the rough, darkly comic tale of a writer finding his voice while coming to terms with his mother dying. Switching between the past and the present, the author reflects on a childhood spent in poverty and a decade lost to drug use. A rare glimpse into the lower ranks of Mexican society without hyperbole or stereotypes of narco traffickers, Tomb Song is vibrant with humor, passion, and the realization of a family's profound importance."
— Mark Haber, Brazos Bookstore, Houston, TX
View the List
Summer 2018 Reading Group Indie Next List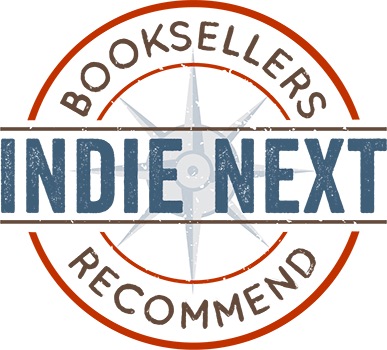 "One might expect a fictional narrative about a man's bedside vigil for his dying mother to be a maudlin affair, but not in this case.
Tomb Song
is a book of strong emotions, certainly, but it's also artfully controlled and all the more devastating because of it. It may flay the skin off you, but sometimes that's just what you need so you can experience the world in a new way."
— James Crossley, Island Books (WA), Mercer Island, WA
View the List
Description
An incandescent new voice from Mexico, for readers of Ben Lerner and Rachel Cusk
Sitting at the bedside of his mother as she is dying from leukemia in a hospital in northern Mexico, the narrator of Tomb Song is immersed in memories of his unstable boyhood and youth. His mother, Guadalupe, was a prostitute, and Julián spent his childhood with his half brothers and sisters, each from a different father, moving from city to city and from one tough neighborhood to the next.
Swinging from the present to the past and back again, Tomb Song is not only an affecting coming-of-age story but also a searching and sometimes frenetic portrait of the artist. As he wanders the hospital, from its buzzing upper floors to the haunted depths of the morgue, Julián tells fevered stories of his life as a writer, from a trip with his pregnant wife to a poetry festival in Berlin to a drug-fueled and possibly completely imagined trip to another festival in Cuba. Throughout, he portrays the margins of Mexican society as well as the attitudes, prejudices, contradictions, and occasionally absurd history of a country ravaged by corruption, violence, and dysfunction.
Inhabiting the fertile ground between fiction, memoir, and essay, Tomb Song is an electric prose performance, a kaleidoscopic, tender, and often darkly funny exploration of sex, love, and death. Julián Herbert's English-language debut establishes him as one of the most audacious voices in contemporary letters.
Praise For Tomb Song: A Novel…
"[Julián Herbert is] among the more interesting and ambitious prose stylists of our time. . . . Irresistibly wise."—Los Angeles Times
"Tomb Song leaves space for the high-minded, the sociopolitical and the pop culture-obsessed. . . . This novel sprawls, but never loses sight of the human connection at its core — and it's all the more moving as a result."—Star Tribune (Minneapolis)
"At once a thrilling document of lives spent along the margins, and a bright burst of formal reinvention, Tomb Song remains elegiac and life-affirming."—BOMB
"Herbert takes a deep dive into an emotional, interconnected story on death, family, love and ambition, resulting in a work that is at once personal and universal."—The Gazette (Cedar Rapids)
"A meditation on art, intimacy, and revolution. . . . Raw, heady, and wonderful."—Literary Hub
"Tomb Song . . . is one of the most important, exciting, and original works of literature to come out of Latin America in the past decade."—Los Angeles Review of Books
"A mix of anecdotes and metafictional self-awareness, Herbert's narrative—skillfully translated by Christina MacSweeney—rises above its gloomy premise to meditate on the idea of family while questioning the ways we engage reality and relate our experiences to others. . . . A wild and inventive novel."—Kenyon Review
"Simultaneously gorgeous and dirty, [Herbert] brings us poignant moments of beauty."—Washington Independent Review of Books
"From its pathos-filled prologue to its poignant closing lines, [Tomb Song] is shot through with fury and filial love. This sounds
bleak—it isn't. Indeed, it is one of the novel's characteristics that it is able to swing from heartbreak to grisly humor within a few
lines."—Words Without Borders
"Tomb Song modulates between different kinds of prose in a story that is chaotic, absurd, and painfully poignant."—World Literature Today
"This is a story infused with dreams of black magic, political unrest, lone flaneuring and hard drinking, but also one of kindness, compassion, sharp humour and a loquaciousness that one usually reserves for close friends."—3:AM Magazine
"It is our pleasure, as readers of Tomb Song, to witness this raw nerve's transmission of pain, memory, genius."—The Arkansas International
"Tomb Song is a work that is always pulling back, folding its author in upon himself. . . . Within these pages, Herbert wrestles the ambiguity of grief and reminiscence into structure and form, transforming the vulgarity of life into a book that is both brutal and beautiful."—Split Lip Magazine
"Beautiful and profane. . . . Herbert's style, and his skill with the boundaries of genre and narrative distance, are singularly accomplished. . . . The literary performance of Tomb Song is captivating."—Cleaver
"Deeply observed; a welcome arrival by a writer worth paying attention to."—Kirkus Reviews
Graywolf Press, 9781555977993, 208pp.
Publication Date: March 6, 2018
About the Author
Julián Herbert was born in Acapulco in 1971. He is a writer, musician, and teacher, and is the author of several poetry collections, a novel, a story collection, and a book of reportage. He lives in Saltillo, Mexico.