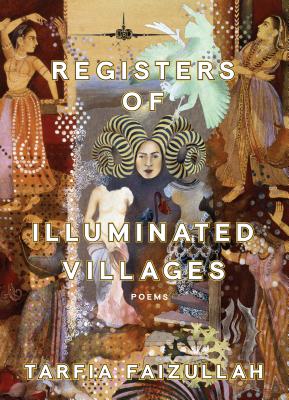 Registers of Illuminated Villages
Poems
Paperback

* Individual store prices may vary.
March 2018 Indie Next List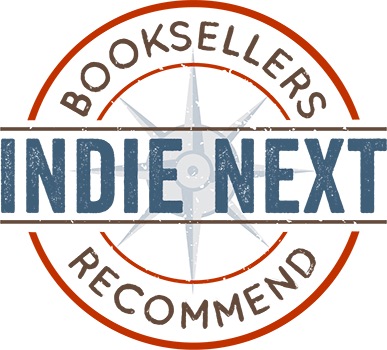 "'Why do you always ask what can't be answered?' Registers of Illuminated Villages is a collection of immense physical, emotional, and spiritual hunger. Faizullah explores the boundaries of open, unending questions as she looks for a timeline for grief, a god to fulfill the duties of a god, and a home that doesn't resemble home anymore. Contemplative and beautiful, this book should be held close to feel the power of its vulnerability."
— Nicole McCarthy, King's Books, Inc., Tacoma, WA
View the List
Description
"Tarfia Faizullah is a poet of brave and unflinching vision." —Natasha Trethewey

Somebody is always singing. Songs
were not allowed. Mother said,
Dance and the bells will sing with you.
I slithered. Glass beneath my feet. I
locked the door. I did not
die. I shaved my head. Until the horns
I knew were there were visible.
Until the doorknob went silent.
—from "100 Bells"
Registers of Illuminated Villages is Tarfia Faizullah's highly anticipated second collection, following her award-winning debut, Seam. Faizullah's new work extends and transforms her powerful accounts of violence, war, and loss into poems of many forms and voices—elegies, outcries, self-portraits, and larger-scale confrontations with discrimination, family, and memory. One poem steps down the page like a Slinky; another poem responds to makeup homework completed in the summer of a childhood accident; other poems punctuate the collection with dark meditations on dissociation, discipline, defiance, and destiny; and the near-title poem, "Register of Eliminated Villages," suggests illuminated texts, one a Qur'an in which the speaker's name might be found, and the other a register of 397 villages destroyed in northern Iraq. Faizullah is an essential new poet whose work only grows more urgent, beautiful, and—even in its unsparing brutality—full of love.
Praise For Registers of Illuminated Villages: Poems…
"These poems open slowly, elegantly, cradling anger, compassion, and fear."—NPR.org
"In her fiercely original second collection, Tarfia Faizullah traverses the globe—northern Iraq; Flint, Mich.; West Texas; Bangladesh—and employs a range of formal experiments to illuminate acts of resistance in the face of injustice and violence."—Star Tribune (Minneapolis)
"Faizullah is an essential poet for our times."—The Rumpus
"Faizullah's entire collection—powerful, wide-ranging—is an affirmation, an accomplished second book."—The Millions
"Identity is never simple, and Faizullah's central speaker allows us to witness an intimate portrait of a young woman straddling two very different cultures. . . . This book prays and chants and screams and hums, and it projects a harsher tone than [Faizullah's] first. Swear words dot the landscape like desert cacti and fold into the soft-textured language of orange sunsets and starfish skies. They mark a staccato of gunshots through the tapestry of memory and, perhaps unexpectedly, deep love."—World Literature Today
"This collection glows."—Signature Reads
"Intimate and prophetic. . . . A fierce confrontation of grief and belonging."—The Riveter
"In Registers of Illuminated Villages, Faizullah's unflinching poems sing and soar, and ultimately pierce the spirit. . . . To live is always to be forgetting, uncovering, remembering, denying and reviving, and with tremendous grace and bravery Tarfia Faizullah captures humanity, both her own and others."—Fork & Page
"Faizullah is an immensely empathetic poet, and this visceral, muscle-deep quality penetrates her writing."—Anomaly
"Registers of Illuminated Villages has remapped my heart. I love this book. Its far-ranging empathies. Its attention to the whole wide world. . . . [Faizullah] makes sure we are able to vividly experience the individual impact of each unit of thought. More importantly, she makes sure we are able to experience the illuminating beauty of the many lives for which these poems serve as a register."—Camille T. Dungy, On the Seawall
"Remarkable. . . . Reading Faizullah, one might allude to Adrienne Rich's poetry and her vision of confronting reality in fresh language. The poet neatly allows the surfaces of things, through attentive description, to reveal their tumultuous depth. . . . [Faizullah's] interest in modern history gives the poems a force that goes beyond the issues at hand to a more universal spectrum. Striking, insightful poems that will move and delight readers. Highly recommended."—Library Journal, starred review

"A mesmerizing inventory. . . . Mingling cemeteries and spelling bees, fables and reality, religious faith and remarkable irreverence, these commanding, radiant, image-rich poems time and again spin 'the dark into song'—and it's electrifying."—Booklist
Graywolf Press, 9781555978006, 96pp.
Publication Date: March 6, 2018
About the Author
Tarfia Faizullah is the author of Seam, winner of a VIDA Award and a Great Lakes Colleges Association New Writers Award. She teaches at the University of Michigan and lives in Detroit.