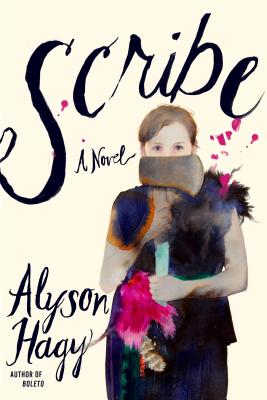 Scribe (Paperback)
A Novel
Graywolf Press, 9781555978181, 176pp.
Publication Date: October 2, 2018
* Individual store prices may vary.
Winter 2018 Reading Group Indie Next List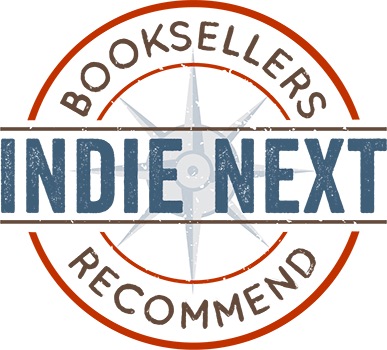 "I'm sure many book lovers among us would bemoan the lost art of letter-writing if given the chance. Alyson Hagy's short novel
Scribe
returns us to a time when the written word was sacred—in an alternate timeline, to be exact. After a civil war and an epidemic have ravaged the Appalachian region, one woman has become famous for her almost mystical ability to transcribe thoughts and emotions onto paper. Part historical fiction and part post-apocalyptic saga,
Scribe
finds the perfect alchemy between
Cold Mountain
and
The Leftovers
."
— Sarah Crossland, New Dominion Bookshop, Charlottesville, VA
View the List
Description
A haunting, evocative tale about the power of storytelling
A brutal civil war has ravaged the country, and contagious fevers have decimated the population. Abandoned farmhouses litter the isolated mountain valleys and shady hollows. The economy has been reduced to barter and trade.
In this craggy, unwelcoming world, the central character of Scribe ekes out a lonely living on the family farmstead where she was raised and where her sister met an untimely end. She lets a migrant group known as the Uninvited set up temporary camps on her land, and maintains an uneasy peace with her cagey neighbors and the local enforcer. She has learned how to make paper and ink, and she has become known for her letter-writing skills, which she exchanges for tobacco, firewood, and other scarce resources. An unusual request for a letter from a man with hidden motivations unleashes the ghosts of her troubled past and sets off a series of increasingly calamitous events that culminate in a harrowing journey to a crossroads.
Drawing on traditional folktales and the history and culture of Appalachia, Alyson Hagy has crafted a gripping, swiftly plotted novel that touches on pressing issues of our time—migration, pandemic disease, the rise of authoritarianism—and makes a compelling case for the power of stories to both show us the world and transform it.
About the Author
Alyson Hagy was raised on a farm in the Blue Ridge Mountains of Virginia. She is the author of seven previous works of fiction, most recently Boleto. She lives in Laramie, Wyoming.
Praise For Scribe: A Novel…
"It's a hungry book—one where every sentence seems to imply a second that it never offers; where every page and every paragraph offers the ghost of a feast, but never lets you eat."—NPR.org
"Fans of Fiona Mozley's Elmet will revel in this genre-busting feminist folktale of a novel, which is as rooted in its own particular, peculiar time as it is relevant to the concerns of 2018."—Vanity Fair
"[An] eerie, artfully etched post-apocalyptic tale."—BBC Culture
"Rooted in [Hagy's] Appalachia and yet otherworldly, bound by symbols and held just slightly out of time, Scribe is a storyteller's book about the radical power and responsibility of words."—The Millions
"An original addition to the post-apocalyptic genre, Scribe reaffirms the power of the pen and the surviving quality of the human spirit."—The Arkansas International
"A slim and affecting powerhouse. . . . Hagy is a careful writer; each sentence feels as solid and sturdy as stone. . . . Timely and timeless; a deft novel about the consequences and resilience of storytelling."—Kirkus Reviews, starred review
"Hagy probes the weight of responsibility and the desperation of survival in a deteriorated society in this evocative, opaque tale. . . . The vagueness of setting, supernatural elements, and only partially revealed histories amp up the eeriness of this disquieting novel."—Publishers Weekly
"More than a novel. . . . [Scribe] defies the hush of a dying world with every breathtaking sentence."—Hérnan Díaz
"Alyson Hagy has written a lyrical, unsettling novel—part ghost story, part mystery, part love story, and thoroughly, jarringly, original."—Elizabeth Crook