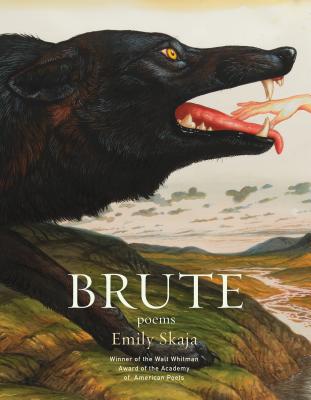 Brute
Poems
Paperback

* Individual store prices may vary.
April 2019 Indie Next List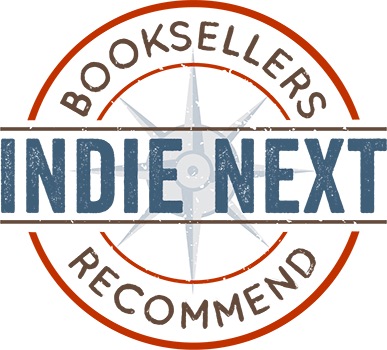 "How can the end of a relationship feel like anything but a gaping wound? Visceral, angry, and honest,
Brute
will show you how. This is a journey to the heart of loss and back out again, stronger, fiercer. These highly propulsive poems tell a story, but much more than recalling a simple breakup, Emily Skaja explores gender, sexuality, and the strength and wildness in femininity and womanhood. Her poems will slice you open to your very soul and then stitch you back together, and you will thank her for it."
— Erin Ball, Third Place Books, Lake Forest Park, WA
View the List
Description
Selected by Joy Harjo as the winner of the Walt Whitman Award of the Academy of American Poets
Emily Skaja's debut collection is a fiery, hypnotic book that confronts the dark questions and menacing silences around gender, sexuality, and violence. Brute arises, brave and furious, from the dissolution of a relationship, showing how such endings necessitate self-discovery and reinvention. The speaker of these poems is a sorceress, a bride, a warrior, a lover, both object and agent, ricocheting among ways of knowing and being known. Each incarnation squares itself up against ideas of feminine virtue and sin, strength and vulnerability, love and rage, as it closes in on a hard-won freedom.
Brute is absolutely sure of its capacity to insist not only on the truth of what it says but on the truth of its right to say it. "What am I supposed to say: I'm free?" the first poem asks. The rest of the poems emphatically discover new ways to answer. This is a timely winner of the Walt Whitman Award, and an introduction to an unforgettable voice.
Praise For Brute: Poems…
"What happens when rage and grief transform us, when our bodily fury makes us feel animal? What language do we use to howl such feral moments? These are the questions that animate Skaja's taut, ferocious debut, Brute. . . . This is a book about survival, and a welcome, confident debut."—The New York Times Book Review
"[In Brute], the anguish comes from an emotionally abusive lover and the abrupt end of a relationship. As the speaker excavates her grief and disbelief, she slowly moves from self-condemnation to a fiery insistence that she can overcome her boyfriend's damaging assessments of her worth and reclaim the power she once had. . . . The speaker's brutal honesty and emotional transformation offer an engrossing guide for anyone dealing with a devastating loss."—The Washington Post
"Emily Skaja's [Brute] is lyrical, visceral, sharp like a fang, and filled with lines that pierce and prod and stay embedded inside your skin."—NYLON
"The first section of [Brute] ends with a poem of exile: self-imposed, absolutely necessary, freeing. . . . There's everything in this strong debut."—The Millions
"Emily Skaja reaches for nature in Brute to overcome the loss of an abusive lover, to overcome grief. . . . Skaja knows exactly how to engage nature, readers, and life. Her diverse poetics prove her broad range of skills. She takes risks. . . . All poems in Brute flow with precision and ease."—The New York Journal of Books

"Skaja's poems are both primal scream-songs and elegies to the end of a relationship. . . . With relentless, driving energy, Skaja's poems seek brutal truths while searching for meaningful transformation."—Booklist
"Emily Skaja's Brute is at once terrifying and hypnotic, strange and yet profoundly meaningful. . . . Skaja's strangeness is emotive and as such her complex poetry demands attention and easily enchants readers with the need to know more. Satisfied and panting, the reader is hooked—this collection is nothing short of phenomenal."—Crab Fat Magazine
"The poems in Emily Skaja's Brute speak of brutality, of breaking, of endings, of beginnings. Brute is an elegy for a relationship's end, an intimate excavation, but also, these poems are a rhapsody, a rage. Skaja's poetry is deft, nimble, willing to inhabit contradictions—'What is this impulse in me to worship & crucify / anyone who leaves me.' Each poem is exquisitely crafted, visceral, indelible. Brute will cut right through you, cut deep, but the writing is so assured, so necessary, that you will welcome the wound."—Roxane Gay
"Brute, though a collection of singular poems, is essentially one long, elegiac howl for the end of a relationship. It never lets up—this living—even when the world as we knew it is crushed. So what do we do with the brokenness? We document it, as Emily Skaja has done in Brute. We sing of the brokenness as we emerge from it. We sing the holy objects, the white moths that fly from our mouths, and we stand with the new, wet earth that has been created with our terrible songs."—Joy Harjo, judge's citation for the Walt Whitman Award
Graywolf Press, 9781555978358, 72pp.
Publication Date: April 2, 2019
About the Author
Emily Skaja grew up in rural Illinois and is a graduate of the creative writing MFA program at Purdue University. Her poems have been published in Best New Poets, Blackbird, Crazyhorse, FIELD, and Gulf Coast. She lives in Memphis, Tennessee.