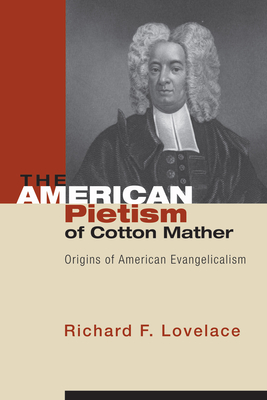 The American Pietism of Cotton Mather (Paperback)
Wipf & Stock Publishers, 9781556353925, 350pp.
Publication Date: September 1, 2007
* Individual store prices may vary.
Description
Cotton Mather is probably best known for his contributions to the Puritanism of colonial America. Yet the subject of this book is Mather's theology of Christian experience, usually associated with continental Pietism, a dynamic movement of reform and renewal in the Lutheran church. Richard Lovelace summarizes the basic thrust of Mather's treatment of spiritual rebirth, sanctification, pastoral and social ministry, the need for spiritual awakening, and the effects he believed this awakening should produce in Christianity and the mission of the church. In Mather, the two great strains of American Evangelical Protestantism--Puritanism and Pietism--were combined, influencing Jonathan Edwards and American religion in general throughout the Great Awakening and subsequent revivals. Thus, the book is unique in tracing the roots of modern Evangelicalism beyond nineteenth-century Arminianism to the seventeenth- and eighteenth-century blend of Puritant-Pietist thought. Professor Lovelace has made an invaluable contribution to our understanding of Puritanism and Pietism in his very thoughtful and insightful book. - Sydney E. Ahlstrom, Yale University . . . the first book in our time to do justice to Mather as a latter-day Puritan and shaper of American religion. - J. I. Packer, Regent College Richard F. Lovelace is Professor Emeritus at Gordon-Conwell Theological Seminary in Massachusetts.