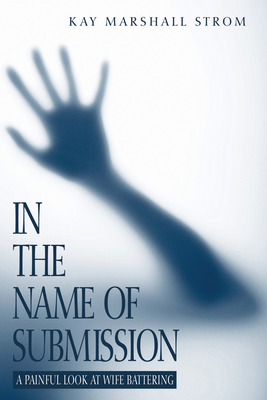 In the Name of Submission
Paperback

* Individual store prices may vary.
Description
Whatever happened to happily-ever-after? For the woman physically abused by her husband, home is a nest of nightmares. She's too afraid to stay. It only gets worse . . . One day he'll kill me . . . the kids will be next . . . And she's too afraid to leave. I know he wants to change . . . there's still a chance . . . it's all over if I leave--and anyway, where could I go? This book helps the abuse victim think through her fears--and then take positive, loving action. In a marriage chronically infected by violence, she'll learn why the very best first step--best for all concerned--is often simply to get out for a time. She'll learn how to take that step with courage and wisdom . . . and without losing hope for her marriage. Kay Marshall Strom has written more than thirty books. Her writing also appears in many periodicals in compilations including the NIV Devotional Bibles. Kay is also a sought-after speaker--she and her husband Dan Kline have spoken to well over one hundred thousand people in more than twenty countries. For more information on Kay, check her Web site: www.kaystrom.com.
Wipf & Stock Publishers, 9781556357701, 139pp.
Publication Date: January 1, 2008