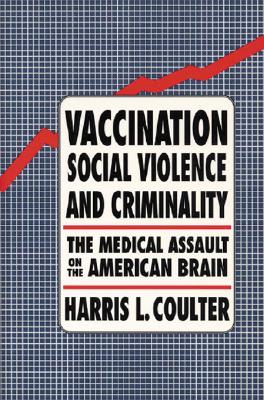 Vaccination, Social Violence, and Criminality (Paperback)
The Medical Assault on the American Brain
North Atlantic Books, 9781556430848, 320pp.
Publication Date: January 1, 1993
* Individual store prices may vary.
Description
Coulter considers the relationship of vaccination to autism, hyperactivity, allergies, autoimmune diseases, and learning disabilities. He carries his argument into the social realm, suggesting a connection between neurological damage and the present high level of criminality in American society. Vaccination, Social Violence, and Criminality will become a cornerstone in the ongoing debate about childhood vaccinations.
About the Author
Dr. Harris Coulter was born on October 8, 1932 in Baltimore, Maryland. In his significant career he has made contributions in many areas, including cancer, vaccinations, and shedding light on the conflict between the AMA and Homeopthy. His fluency in many languages (German, French, Spanish, Latin, Russian, Hungarian, and Serbo-Croatian) has helped him to communicate to a wide audience.
Praise For Vaccination, Social Violence, and Criminality: The Medical Assault on the American Brain…
"...this thoroughly documented expose of the dangers of childhood vaccinations will shock our complacent society. If Dr. Coulter is correct--and his evidence if as compelling as it is alarming--parents, children and civilization itself are paying dearly for our uncritical acceptance of inadequately tested medical 'advances.' This book will no doubt start an acrimonious but timely debate about the known benefits and hidden costs of childhood vaccination programs."
-Bernard Rimland, Ph.D., Founder, Autism Society of America; Director, Autism Research Institute

"...a masterpiece; one of the most important works of several decades. It indicts present childhood vaccination programs as a major factor in immunologic and neurologic disorders in today's children. Evidence presented in these pages can no longer be ignored: we are long overdue a reassessment of current childhood immunization programs."
-Harold E. Buttram, M.D.
or
Not Currently Available for Direct Purchase