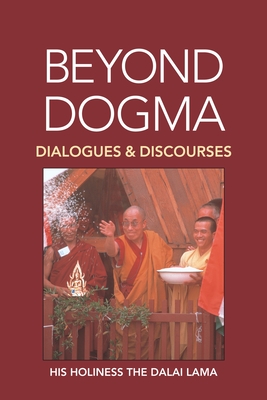 Beyond Dogma (Paperback)
Dialogues and Discourses
North Atlantic Books, 9781556432187, 248pp.
Publication Date: June 25, 1996
* Individual store prices may vary.
Description
Beyond Dogma presents a record of a 1993 visit to France by His Holiness the Dalai Lama, recipient of the 1989 Nobel Peace Prize and the world's most prominent Buddhist leader. During a series of public lectures and question-and-answer sessions with political activists, religious leaders, students, scientists, Buddhist practitioners, and interfaith organizations, His Holiness responds to a wider range of contemporary social, political, and religious issues. Topics include the practice of Buddhism in the West; nonviolence, human rights, and the Tibetan crisis; ecumenical approaches to spirituality; the meeting of Buddhism and science; and more.
About the Author
His Holiness the 14th Dalai Lama, Tenzin Gyatso, is the spiritual leader of Tibet. He was born on July 6, 1935, to a farming family, in a small hamlet located in Taktser, Amdo, in northeastern Tibet. At the age two, the child, then named Lhamo Dhondup, was recognized as the reincarnation of the previous 13th Dalai Lama, Thubten Gyatso. He was formally recognized as the 14th Dalai Lama at a public declaration near the town of Bumchen in 1939. His enthronement ceremony as the Dalai Lama was held in Lhasa on February 22, 1940, and he eventually assumed full temporal (political) duties on November 17, 1950, at the age of fifteen, after the People's Republic of China's invasion of Tibet.

During the 1959 Tibetan uprising, the Dalai Lama fled to India, where he currently lives as a refugee. The 14th Dalai Lama received the Nobel Peace Prize in 1989. He has traveled the world and has spoken about the welfare of Tibetans, environment, economics, women's rights, non-violence, interfaith dialogue, physics, astronomy, Buddhism and science, cognitive neuroscience, reproductive health, and sexuality, along with various Mahayana and Vajrayana topics.
or
Not Currently Available for Direct Purchase