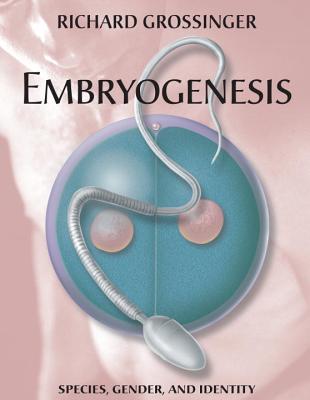 Embryogenesis: Species, Gender, and Identity (Hardcover)
Species, Gender, and Identity
North Atlantic Books, 9781556433597, 929pp.
Publication Date: April 28, 2000
* Individual store prices may vary.
or
Not Currently Available for Direct Purchase
Description
Embryogenesis is an unusual book in that it brings together a highly illustrated, practical embryology book in simple language, perfect for health practitioners, with a fascinating read on the history and philosophy of biological science. It discusses the various stages of embryonic development (meiosis, fertilization, blastula development, and gastrulation, and then the embryology of each of the human organs and organ systems in detail). It puts each of them in context, both in terms of its phylogeny: the evolutionary trajectory of cell-organized systems on Earth, and its ontogeny: the formation of individual organisms in the modern world. There are 24 color plates, many of them commissioned uniquely for this volume, and several hundred black and white illustrations. The book is 950 pages hardcover, 8-1/2 by 10.Chapters include: The Original Earth; The Materials of Life; The First Beings; The Cell; The Genetic Code; Sperm and Egg; Fertilization; The Blastula; Gastrulation; Morphogenesis; Biological Fields; Chaos, Fractals, and Deep Structure; Ontogeny and Phylogeny; and Biotechnology. The Origin of the Nervous System; The Evolution of Intelligence; Neurulation and the Human Brain; Organogenesis; The Musculoskeletal and Hematopoietic Systems; Mind; The Origin of Sexuality and Gender. Healing; Transsexuality, Intersexuality, and the Cultural Basis of Gender; Self and Desire; Cosmogenesis and Mortality
About the Author
A graduate of Amherst College, Richard Grossinger received a Ph.D. in anthropology from the University of Michigan, writing an ethnography of fishing in Maine. He is the author of many books, a portion of which is listed below: "Planet MedicineEmbryos, Galaxies, and Sentient BeingsThe Night SkyHomeopathy: The Great RiddleNew MoonOut of Babylon: Ghosts of Grossinger's"He and his wife Lindy Hough are the founding publishers of North Atlantic Books in Berkeley, California.
Praise For Embryogenesis: Species, Gender, and Identity…
"In this work Richard Grossinger has singlehandedly deconstructed and spiritualized embryogenesis."—David Ulansey, Ph.D., Professor of Philosophy and Religion, California Institute of Integral Studies"For all his genius in putting together a context, for bringing into one field science and imagination, it is [Grossinger's] own work that remains most amazing...Pound, at most, in The Cantos had proposed a poem that contained history. Olson went further: the poetic was the primary knowledge from which the truth of history must spring; only the mythopoetic could reach the heart of the matter. In Grossinger the old arguments of these poets, men in transition, battering often at the walls of old institutions of mind that they might have let go, the old polemics are gone, or rather swept up in a new order."—Robert Duncan, Author of Roots and Branches and The Opening of the Field"Richard Grossinger has achieved a poetic scholarship that dazzles with its sensual nuance of unfolding life. Grossinger's vivid writing creates an awe-inspiring odyssey that goes beyond the act of reading. Embryogenesis should be introduced to young readers as an essential part of their educational programs."—Emilie Conrad, Founder of Continuum
Advertisement