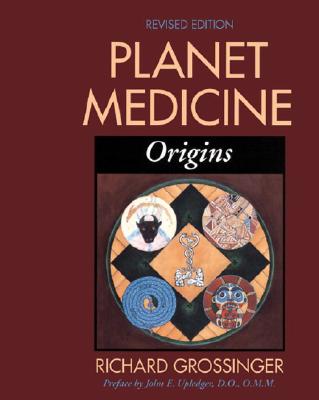 Planet Medicine (Paperback)
Origins, Revised Edition: Origins
North Atlantic Books, 9781556433696, 664pp.
Publication Date: March 12, 2001
* Individual store prices may vary.
Description
Planet Medicine is a major work by an anthropologist who looks at medicine in a broad context. In this edition, additions to this classic text include a section on Reiki, a comparison of types of palpation used in healing, updates on craniosacral therapy, and a means of understanding how different alternative medicines actually work. Illustrated throughout, this is the standard on the history, philosophy, and anthropology of this subject.
About the Author
Richard Grossinger was born in New York City in 1944. He received a B.A. from Amherst College in 1966 and a Ph.D. in anthropology from the University of Michigan in 1975. He is the author of many books, including The Night Sky, Embryogenesis, and Homeopathy: An Introduction for Skeptics and Beginners. He lives with his wife Lindy Hough in Berkeley, California.
Praise For Planet Medicine: Origins, Revised Edition: Origins…
"Every chapter challenges countercultural cliches and assumtions while revealing a deep sympathy for—and the necessity for—alternative modes of healing. This book provides a comprehensive philosophical and historical overview of healing throughout the planet."—New Age Journal"A remarkable book that looks at not only the history of medicine but the deeper anthropological and psychocultural roots of the ideas of healing that have appeared all across human history. In both its factual and speculative content it is brilliant and original..."—Richard Grossman"In this brilliant and original book, healing is taken from its contemporary limited definition into the universal realm of humanity's primary knowledge, bridging cultural and metaphysical assumptions about the meaning of disease and cure. From Stone Age shamanism to post-industrial medicine, Grossinger, an anthropologist, leads us through a dazzling, erudite account of the beginning concepts of medicine, healing, and cultural beliefs about disease."—Irene Alleger, Townsend Letter for Doctors
or
Not Currently Available for Direct Purchase