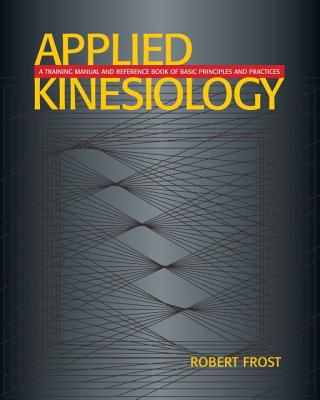 Applied Kinesiology: A Training Manual and Reference Book of Basic Principles and Practices (Paper Textbook)
A Training Manual and Reference Book of Basic Principles and Practices
North Atlantic Books, 9781556433740, 288pp.
Publication Date: March 28, 2002
* Individual store prices may vary.
or
Not Currently Available for Direct Purchase
Description
Applied kinesiology uses diagnostic muscle tests in conjunction with standard examination procedures to determine the causes of health problems. Written for professionals and nonprofessionals alike, Applied Kinesiology includes 32 muscle tests and a step-by-step guide for applying specific correction techniques.
About the Author
Robert Frost received degrees in psychology, biology, and physics from the University of California, Santa Cruz. In 1970, he studied traditional kinesiology with Andre Bernard at New York University. He is a teacher of the Alexander Technique and has trained abroad in Neurolinguistic Programming with Robert Dilts, and others. Since 1998 he has been active in the International College of Applied Kinesiology in Germany, creating courses combining psychology and Applied Kinesiology.
Praise For Applied Kinesiology: A Training Manual and Reference Book of Basic Principles and Practices…
"Applied Kinesiology is something that can be performed with knowledge, with physiological facts, and with predictable certainty. It should be done, it can be done, and this book offers a means and a measure of how it's done."
—George J. Goodheart, DC, Founder of Applied Kinesiology

"Robert Frost accurately describes AK the way medical doctors and chiropractors perform it. This is the best introduction to Applied Kinesiology I've ever seen!"
—Dr. Rudolf Meierhofer, International Medical Society for Applied Kinesiology

"This book presents the basic techniques of AK in a manner simple enough for the lay person to understand, and clearly enough to be used as a reference for the AK practitioner. It provides a good bridge for many kinesiologists to learn about classical AK."
—Wolfgang Gerz, MD, Past President of ICAK-D, International College of Applied Kinesiology, Germany
Advertisement