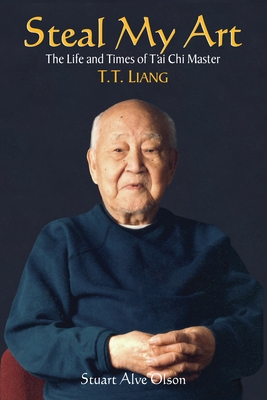 Steal My Art: He Life and Times of T'Ai Chi Master T.T. Liang (Paperback)
He Life and Times of T'Ai Chi Master T.T. Liang
North Atlantic Books, 9781556434167, 208pp.
Publication Date: August 9, 2002
* Individual store prices may vary.
or
Not Currently Available for Direct Purchase
Description
Now 101 years old, Master T. T. Liang came to the U.S. from Taiwan in the 1960s to introduce t'ai chi to America. His life story is full of the stuff that makes a great martial arts adventure: a career as a high-ranking government official, street fights and shootouts, opium dens and prostitutes, mystical martial arts masters and monks—the story of a life lived to the absolute maximum. Twenty-five photographs add to the captivating life story of this great t'ai chi master.
About the Author
"It is said that you never forget your first lover. I don't know about that. But I will never forget my first taiji teacher in Taiwan. Liang T'ungstai (Liang Tongcai) was his name and T.T. Liang was the sobriquet he answered to...We visited Professor Zheng Manqing's (Cheng Man-ch'ing) home on Sunday mornings in 1959-62, a class for Zheng's seniors at which Liang occasionally translated. He also was an enabler par excellence, introducing me to several great boxers and, as translator, accompanying me to practice with them...A good man, sometimes quiet and reserved, Liang had a ready wit and his English was impeccable. We spent many hours together and got on famously. In fact, I knew him, his history and personality, better than I knew my own father."--Journal of Asian Martial Arts
Advertisement