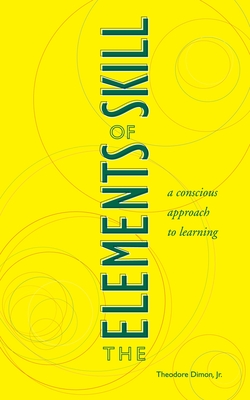 The Elements of Skill: A Conscious Approach to Learning (Paperback)
A Conscious Approach to Learning
North Atlantic Books, 9781556434761, 248pp.
Publication Date: November 4, 2003
Description
Why do so many beginners, both children and adults, fail to master chosen skills? The Elements of Skill was inspired by--and addresses--that question with a program based on proven techniques. The book, written by a renowned practitioner of the Alexander Technique, outlines an educational system that makes the process of learning a performance or athletic skill more conscious, and therefore more successful. Its principles include breaking down a skill into manageable parts, setting realistic goals, observing mind/body processes, overcoming blocks, controlling habits, and achieving heightened awareness and self-mastery. Included are inspiring examples of people who have benefited from the method.
About the Author
Theodore Dimon, Ed.D. is Director of the Dimon Institute in New York City. Dr. Dimon became certified to teach the Alexander Technique in 1983 at the Constructive Teaching Centre in London, England, and received both his masters and doctorate degrees in Education from Harvard University. He is the author of The Undivided Self and Anatomy of the Moving Body. For further information on the Dimon Institute, please contact: The Dimon Institute737 Park Avenue #9ANew York, New York 10021
Praise For The Elements of Skill: A Conscious Approach to Learning…
"In this enlightening book, the author provides a comprehensive analysis of skilled performance and its acquisition, from a holistic and functional point of view. Since the book is, in addition, full of practical advice on the teaching and learning of skills, it will, I believe, benefit every educator and self-educator who reads it with the care and attention it deserves."-Israel Scheffler, Director, Philosophy of Education Research Center, Harvard University
Advertisement