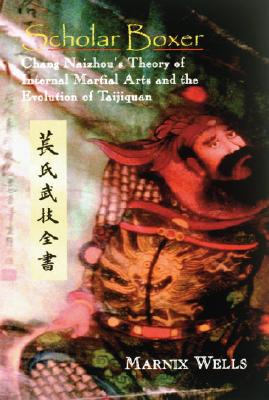 Scholar Boxer
Chang Naizhou's Theory of Internal Martial Arts and the Evolution of Taijiquan
Paperback

* Individual store prices may vary.
Description
Master Cháng, known as the "scholar-boxer," lived and practiced in Hénán province, at the center of Chinese culture and martial arts near the Shàolín Temple and legendary Luòyáng. His extensive writings reflect many of the ideas, even the phraseology, now familiar from classic Tai Chi Chuan texts. Chinese-language authority Marnix Wells traveled to Cháng's village, where the master's family carries on his tradition of Cháng boxing. This resulting study of Chang's life and teachings reveals the true origins of today's internal martial arts.
Praise For Scholar Boxer: Chang Naizhou's Theory of Internal Martial Arts and the Evolution of Taijiquan…
"Scholar Boxer is a must-read translation on the practical theories and interconnection between developing qi-energy and martial arts fighting technique. It explores many levels, including essence, body and spirit, yin-yang, and how the body works. This book also brings needed clarity and cultural context to the Tai Chi Classics."
- Bruce K. Frantzis, author of Opening the Energy Gates of Your Body and The Power of Internal Martial Arts
Blue Snake Books, 9781556434822, 312pp.
Publication Date: July 7, 2005
About the Author
Marnix Wells graduated in from Oxford's classical Chinese program under Professor David Hawkes in 1967. In 1968, at the height of the Vietnam war and China's 'Great Cultural Revolution,' he arrived in Hong Kong and began to practice taijiquan, Chinese calligraphy, and musical instruments. Since Beijing was then in turmoil, Wells traveled to Taiwan, Japan, and Korea. He learned internal marital arts from Zhang Yizhong in Tokyo and later from the legendary Wang Shujin in Taiwan. He became general manager of a shipping office an helped plan the 'Way of the Warrior' feature on the Hong brothers for the BBC. In 2001 Wells earned a PhD in ancient Chinese philosophy from SOAS, London University. He teaches internal martial arts and lectures widely on Chinese art, music, and philosophy. He has one daughter and lives in London.
or
Not Currently Available for Direct Purchase