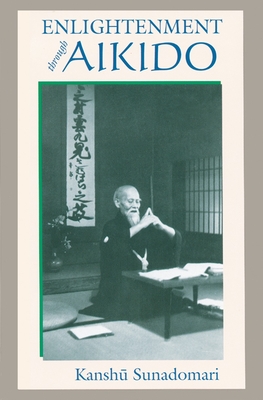 Enlightenment through Aikido
Paperback

* Individual store prices may vary.
Description
Enlightenment through Aikido focuses on Aikido's spiritual teachings, drawing on Sunadomari's experiences as a direct student of Morihei Ueshiba. Quotes from the founder and the author's interpretations show how Aikido can develop inner strength and tranquility. This book is an excellent companion for those practitioners who aspire to go beyond the physical in their journey along the path of Aikido.
Praise For Enlightenment through Aikido…
"Aiki is love. It is the path that brings our hearts into oneness with the spirit of the universe to complete our mission in life by instilling in us a love and reverence for all of nature."- Moihei Ueshiba, the Founder of Aikido
Blue Snake Books, 9781556434877, 192pp.
Publication Date: April 23, 2004
About the Author
Kanshu Sunadomari was a live-in student in his teens of the Founder of Aikido, just prior to World War II. After the war, he was one of the first people to begin teaching the art of Aikido, and in 1961 he received the rank of 9th dan directly from the Founder. After his teacher's passing, Sunadomari formed an independent organization to study the spiritual teachings of Aikido. In 1999, he named his practice Aiki Manseido Aikido, symbolizing his dedication to disseminating the Founder's philosophy to future generations and developing the art as a way to help bring about world peace.
or
Not Currently Available for Direct Purchase