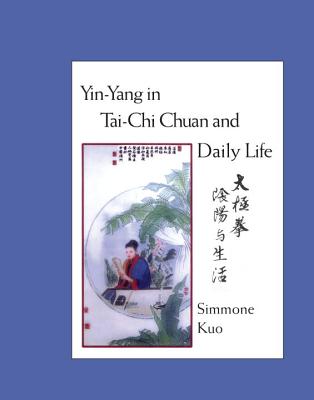 Yin-Yang in Tai-Chi Chuan and Daily Life
Paperback

* Individual store prices may vary.
Description
In Yin-Yang in Tai-Chi Chuan and Daily Life, Simmone Kuo provides the philosophical context for the practice of this popular martial art, showing how Taoist, Buddhist, and Confucian traditions have shaped the practice of Tai-Chi Chuan. Included here are student accounts of the strong impressions Mme. Kuo made on her students. Drawing on yearly research trips to China and her lecture in Advanced Tai-Chi Chuan at San Francisco State University, Mme. Kuo explores the application of Yin-Yang theory to:

-Health and Nutrition
-Daily Practice
-Traditional Chinese Philosophy and the I Ching
-The Teacher-Student Relationship
-Self-Awareness and Self-Defense
Praise For Yin-Yang in Tai-Chi Chuan and Daily Life…
"Now the general public can enjoy the spirit of Simu Kuo's teaching, namely her vision of our moral responsibility for each other."
-Jonas Hamilton, from the Preface

"These studies provide an opportunity for extensive self-reflection and self-realization through coming closer to what is natural for the body and the mind."
-Shannon Cook, contributor
Blue Snake Books, 9781556435164, 224pp.
Publication Date: December 7, 2004
About the Author
Simmone Kuo has taught Chinese internal martial arts in San Francisco for the last two decades. She is familiar to Bay Area citizens and children from her many television and school appearances. She continues to lead classes at the academy, which bears her family name and is a member of the Physical Education Department at San Francisco State University.
or
Not Currently Available for Direct Purchase