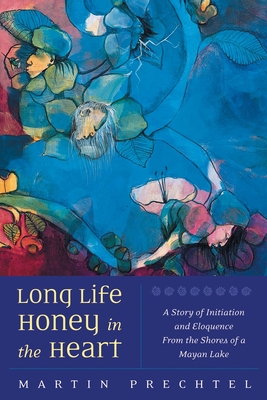 Long Life, Honey in the Heart
Paperback

* Individual store prices may vary.
Description
Martín Prechtel continues the narrative of his unique life in Santiago, Atitlan in Long Life, Honey in the Heart, an eloquent memoir replete with the subtle intelligence and sophistication of Mayan culture. Set against the dramatic backdrop of Guatemala's political upheaval in the 1980s, this heady mix of magic, humor, and spirituality immerses the reader in the experiences of Mayan birth, courting, marriage, childrearing, old age, death, and beyond, using the true story of Prechtel's own family and friends.
Praise For Long Life, Honey in the Heart…
"It's an encyclopedia of beauty...like some poem of Neruda's, it is a treasure house of language, in service to life."
—Robert Bly, author of The Night Abraham called to the Stars

"Friend, if you have picked up this book, hold it. Don't set it down. Let it call. Let it enter. Let it undo the latch of forgetfulness It is not an academic study, nor event the personal account it at first appears. It is a hymn from the living heart of the universe, echoing in our being with praise and remembrance of that we didn't know we remembered."
—Paul Weiss, Director, Whole Health Center, Bar Harbor, Maine
North Atlantic Books, 9781556435386, 392pp.
Publication Date: October 20, 2004
About the Author
A master of eloquence and innovative language, Martín Prechtel is a leading thinker, writer, and teacher whose work, both written and oral, brings to life the pre-modern subtleties of any living language. His life, well documented in his books, has taken him from the Pueblo Indian reservation in New Mexico, where he grew up, to the Guatemalan village of Santiago Atitlan, where he was the student and eventual successor of a powerful shaman. Eventually Prechtel became a principal member of the village body of spiritual leaders, responsible for introducing the young people to the meanings of their ancient stories and guiding them through their long rituals of initiation. Today Martín Prechtel lives once again in his native New Mexico and is active as a writer, teacher, speaker, musician, and healer. Using ceremony, language, story, and healing he helps people in many lands reconnect with a sense of place, a sense of the daily sacred, and their search for the Indigenous Soul.