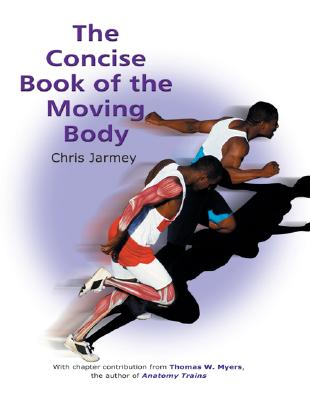 The Concise Book of the Moving Body (Paperback)
North Atlantic Books, 9781556436239, 192pp.
Publication Date: May 5, 2006
* Individual store prices may vary.
or
Not Currently Available for Direct Purchase
Description
A condensed version of the author's "The Atlas of Musculo-skeletal Anatomy," this book is aimed at students and the general reader. The first seven chapters explain anatomical orientation, tissues, bone, the axial and appendicular skeletons, joints, and skeletal muscle and fascia. In the book's final chapters, the muscle groups of the body's four major regions are amply illustrated, with composite drawings detailing each region's deep and superficial muscles in both anterior and posterior views. Color tables show each muscle's origin, insertion, innervation, and action.
About the Author
Chris Jarmey, M.C.S.P., D.S., M.R.S.S., qualified as a Chartered Physiotherapist in 1979. He also studied acupuncture and osteopathy in the early 1980s. He is the author of several best-selling books, including "The Concise Book of Muscles," also published by Lotus Publishing and North Atlantic Books. Jarmey teaches body mechanics, bodywork therapy, and anatomy extensively throughout Europe.

Thomas W. Myers, L.M.T., N.C.T.M.B., A.R.P., is a licensed massage therapist and certified advanced Rolf practitioner. Myers gives frequent workshops throughtout the USA and in Europe. He is the author of "Anatomy Trains" (Churchill Livingstone) and has published several series of articles in both "Massage Magazine" and the "Journal of Bodywork and Movement Therapies." Visit him at www.anatomytrains.us
Praise For The Concise Book of the Moving Body…
"A very comprehensive book, which provides an in-depth study of the muscular system as well as the skeletal system. Well researched, well planned, and beautifully illustrated...a must have for students and practitioners alike."
-Mario-Paul Cassar, D.O., N.D., practitioner and teacher in osteopathy, bodywork, clinical massage, and sports therapy; author of the Handbook of Clinical Massage
Advertisement