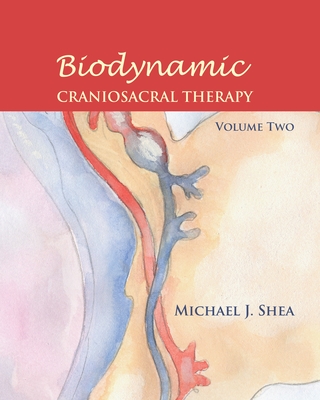 Biodynamic Craniosacral Therapy, Volume Two (Paperback)
North Atlantic Books, 9781556437151, 535pp.
Publication Date: August 19, 2008
Description
The first volume of Biodynamic Craniosacral Therapy presented the basics of craniosacral therapy as a gentle, compassionate healing art that can be used by psychologists, midwives, chiropractors, and massage and physical therapists. In this second volume, author Michael Shea goes deeper into the entire biodynamic paradigm, analyzing the relationship of trauma resolution, psychodynamics, and shamanism, and providing practical meditations, visualizations, and clinical skills to restore physical, spiritual, and emotional health.
The book opens by exploring the meaning of biodynamic, followed by a discussion of human embryology as a path to healing in any form of therapy. This section offers a set of pioneering techniques based on perceiving stillness--slow movement-as a fundamental healing influence. The next section describes the bridge between trauma resolution therapy and biodynamic work, establishes a new containment model, and offers skills for resolving shock and trauma. A special section contains fresh strategies for anyone working with infants and children, along with a provocative analysis linking the infant-mother relationship to the patient-therapist relationship. Finally, Shea provides a unique perspective on depth psychology, mythology, and healing. This includes the defining difference between biodynamic craniosacral therapy and all other forms of craniosacral therapy: the focus on the nature of spiritual disease and shamanism.
About the Author
Michael Shea, PhD, has taught somatic psychology, myofascial release, visceral manipulation, and craniosacral therapy worldwide for nearly three decades. One of the Upledger Institute's first certified Full Instructors of CranioSacral Therapy, and a cofounder of the International Affiliation of Biodynamic Trainings, he lives in Juno Beach, FL.
Praise For Biodynamic Craniosacral Therapy, Volume Two…
"This reference book is a valuable addition to the library of any practitioner studying craniosacral therapy."
—Massage Therapy Journal

"This book is like Aladdin's cave dazzling the reader with an abundance of well-researched and insightful information. More like an epic poem than a textbook, this volume is one to return to time and time again to uncover more treasure and delight in nuggets of wisdom. Dr. Michael Shea brings striking originality to the cranial concept."
—Katherine Ukleja, DO, RCST, practitioner and international teacher of Craniosacral Biodynamics

"Dr. Michael Shea's skills as a Master Teacher and Master Practitioner flow easily onto the page making complex principles readily available to both novice and seasoned therapists. He takes readers from the history and evolution of the biodynamic model through principles of the client-therapist relationship and ends with assisting the therapist to understand the multidimensional world that embodies the mythic. This vital work on the helping relationship should be required reading."
—Marti Glenn, PhD, founding president of Santa Barbara Graduate Institute

"Michael Shea has thoroughly and thoughtfully contributed to the field of Somatic Psychology with his new book. At a time when somatic paradigm development, coupled with effective treatment, is still being worked out, Shea has given us a distinct road map to study."
—Christine Caldwell, PhD, professor and founder of the Somatic Counseling Psychology Department at Naropa University and author of Getting Our Bodies Back and Getting in Touch
Advertisement