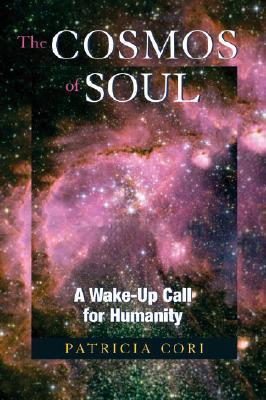 The Cosmos of Soul (Paperback)
A Wake-Up Call For Humanity (Sirian Revelations #1)
North Atlantic Books, 9781556437366, 272pp.
Publication Date: January 8, 2008
Other Editions of This Title:
Paperback, Large Print, Large Print (6/1/2012)
* Individual store prices may vary.
Description
The first of the pioneering trilogy, The Sirian Revelations, offers cosmic wisdom to help humankind realize its highest potential.

The Cosmos of Soul offers a bracing tonic to the shadow of war, disease, and other grim phenomena of contemporary life. The solution, according to noted clairvoyant Patricia Cori, is to awaken into the richer, more meaningful, and empowered existence that is our true fate. Through her psychic contacts with more evolved beings, Cori offers timely insights into the ethics of cloning, the dangers of the Internet, the truth about the AIDS virus, genetic engineering, and other information. Of special interest are the author's predictions of what to expect after 2012, the closing of the Mayan Calendar—a time of galactic events that may change life forever.
About the Author
Patricia Cori is a highly regarded clairvoyant/channel and the founder of the LightWorks Association, a spiritual center and New Age library in Rome. A native of the San Francisco Bay Area, Patricia Cori moved to Italy in 1983 and, although she travels the world year round, she resides in Rome.
Praise For The Cosmos of Soul: A Wake-Up Call For Humanity (Sirian Revelations #1)…
"Patricia Cori has channeled some extraordinary text for humankind and its Spiritual Awakening. Her trilogy of the Sirian Revelations is truly illuminating, at the doorstep of Gaia's Golden Age…. Cosmic Knowledge has been handed over via the Hopi Indian Culture. In the form of the Hopi Peace Prophecy, it has survived the centuries, and through Patricia Cori, is now revitalized as a Spiritual Awakening for our decade ahead."
—Ove Svidén, President, World Peace Foundation

"The Cosmos of Soul is truly a 'wake up call' for humanity."
—Ruth Montgomery, author of Strangers Amongst Us

"The Sirian Revelations—a series of books based on higher dimensional teachings, as given by the Speakers of the Sirian High Council, channeled through Patricia Cori, challenge our predominate worldview, revealing our true origins and empowering us to make conscious choices in our ever evolving and often baffling world. Meticulously detailed throughout, the series sheds new light on the historical timeline and offers concrete guidance for 'starseed awakening.' Excellent, well-written masterpiece, and highly recommended."
—Kathy Doore, author of Markawasi: Peru's Inexplicable Stone Forest

"The Sirian Revelations provide us with a profound explanation of the mutating consciousness that is occurring throughout our world..."
—Nexus Italy Magazine

"[The Cosmos of the Soul] pushes you beyond your boundaries of reality to try to gain a new perspective on life and the self and the role we play on planet Earth."
—Starseed Shaman

"This material is extraordinary... It is clear the Council, through the channel, Patricia Cori, are absolutely attuned to our experience on earth."
—Marcia McMahon Mastroddi, Peaceful Planet Radio

"The Cosmos of Soul is indeed the most brilliant book I have read in years, and certainly one of the most important... It is fantastic, and it makes such sense. I am thrilled with Patricia Cori's ability to connect so powerfully and eagerly await further revelations."
—Turtle Rattle Woman, Native American Shaman of the Tsulagi Tribe

"Patricia Cori is a tremendous gift to us all. She has honoured the call of her Soul, and walks as an example of one dedicated to service of the awakening human spirit. Her multidimensional agility in conversation, grounded in her rich personal life experience, offered such sweet music for the dance we shared with all of the listeners, and more to come, who will enjoy the archives. Many thanks to you, Patricia, for your courage and for choosing to be with us all at this time."
— DJamil Graham, Alchemy of Light Broadcast, BBSRadio.com

"Patricia Cori is one of the most fascinating, charismatic, articulate, knowledgeable and intriguing guests I ever had on The Paranormal Show. I was so captivated by Patricia that the hour interview passed by like a flash of light. When the folks in the control room at the TV station gave me the instructions in my earpiece to wind down the show as we were nearing the end of it, I had to look at my watch to validate that I was being given the correct message. She is a class act, both on the inside and the outside. Needless-to-say, Patricia will be a welcome guest on my show whenever her travels take her to Canada."
—Stan Mallow, Host, The Paranormal Show