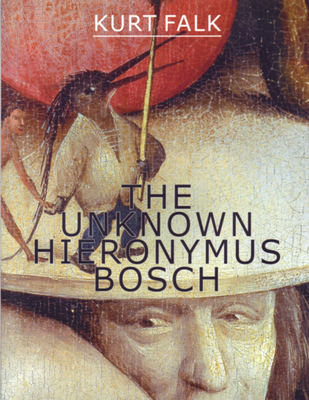 The Unknown Hieronymus Bosch (Paperback)
North Atlantic Books, 9781556437595, 112pp.
Publication Date: April 23, 2009
* Individual store prices may vary.
or
Not Currently Available for Direct Purchase
Description
"Bosch's paintings become a whole new way of questioning--of questing--not in order to find an answer or solve a problem, but rather as a way of developing the inner capacity of letting things speak for themselves. That is, working with this book develops the spiritual quest of listening. Listening is fundamental to any spiritual practice, but it is even more so to the spiritual path depicted in so many different ways by Hieronymus Bosch." --Robert Sardello

Hieronymus Bosch scholar Kurt Falk teaches us how to see paintings in an entirely new way--not through the framework of art history or through the notion of a "school of painting," and not through the idea of a troubled or deranged genius, but through the eyes of the spirit, the look of the soul, and the visual embrace of love.

Kurt Falk has written a book that holds the possibility of altering altogether how we appreciate art. The Unknown Hieronymus Bosch can become a meditative tableau through which to enter a conscious relationship with the deepest and highest unknown aspects of ourselves, connecting with inner capacities usually available only to the most ardent spiritual seekers.

ILLUSTRATED IN COLOR
About the Author
Kurt Falk co-founded the Tobias School of Art in Forest Row, England, with his wife, Anne Stockton. He was a teacher of art history. Prior to that, he had been a biodynamic farmer in Germany and then in Egypt. While he was in Cairo, he discovered the mysterious Bosch painting that forms the center of his book. He continually researched the deeper background of the paintings of Hieronymus Bosch until his death in 1986.
Praise For The Unknown Hieronymus Bosch…
"A convenient chronology of forty-three paintings from Bosch's oeuvre.… Falk analyzes the iconography in such detail, calling our attention to objects and creatures easily overlooked in smaller reproductions.… [The Unknown Hieronymus Bosch] transforms the quality of our attention, if not the content of our opinions."
—Jerry Cullum, editor at large of Art Papers
Advertisement