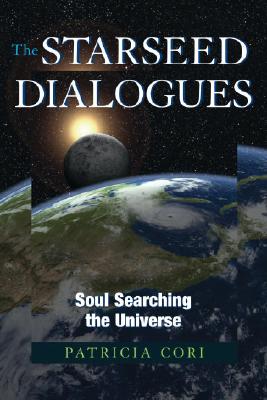 The Starseed Dialogues: Soul Searching the Universe (Paperback)
Soul Searching the Universe
North Atlantic Books, 9781556437830, 203pp.
Publication Date: February 17, 2009
* Individual store prices may vary.
or
Not Currently Available for Direct Purchase
Description
The latest teachings from the Sirian High Council, channelled by noted mystic Patricia Cori. She tackles the earth's changes, growing extraterrestrial activity, government conspiracies and celestial beings.
About the Author
Raised in the San Francisco Bay Area, Patricia Cori has been immersed in the New Age Movement since its inception in the early 1970s. She has utilized her clairvoyant abilities in healing and support work throughout her life, which has been dedicated in great part to the study of mysticism and philosophy, ancient civilizations, shamanism, metaphysical healing, spirituality, and extraterrestrial life.

Patricia Cori has lived in Italy since 1983. In 1995, she founded the LightWorks Association, a nonprofit organization whose studios in Rome served as a healing center, school, and the city's only New Age Library. She is a prominent figure in the New Age Movement, well-known on the international lecture circuit--offering courses, seminars, and workshops around the world on a vast range of topics, which reflect her broad knowledge of alternative methodologies in healing, her mission as the voice of the Sirian High Council, and her remarkable gift of helping others rekindle and ignite their inner power. She hosts the radio program Beyond the Matrix on BBSradio.com (since August 19, 2007), dedicated to helping people get out of the box of convention and think about the underlying truths of our current world.
Praise For The Starseed Dialogues: Soul Searching the Universe…
"Patricia Cori has channeled the absolute truth of creation: who we are, where we came from, and what our mission is."
—Richard Fuller, Metarev.com

"The Starseed Dialogues is the result of questions that readers of the Sirian Revelations have asked that Patricia then turned over to the Sirian High Council for answers...This book is definitely advanced material but equally enlightening."
—Starseed Shaman

"Patricia Cori is a tremendous gift to us all. She has honoured the call of her Soul, and walks as an example of one dedicated to service of the awakening human spirit. Her multidimensional agility in conversation, grounded in her rich personal life experience, offered such sweet music for the dance we shared with all of the listeners, and more to come, who will enjoy the archives. Many thanks to you, Patricia, for your courage and for choosing to be with us all at this time."
—DJamil Graham, Alchemy of Light Broadcast, BBSRadio.com

"Patricia and her Sirian contacts are one of the most inspiring sources available during this time of shifting potentials and human evolution."
—Steve Crow, Soul Adventure TV

"Patricia Cori is one of the most fascinating, charismatic, articulate, knowledgeable and intriguing guests I ever had on The Paranormal Show. I was so captivated by Patricia that the hour interview passed by like a flash of light. When the folks in the control room at the TV station gave me the instructions in my earpiece to wind down the show as we were nearing the end of it, I had to look at my watch to validate that I was being given the correct message. She is a class act, both on the inside and the outside. Needless-to-say, Patricia will be a welcome guest on my show whenever her travels take her to Canada."
—Stan Mallow, Host, The Paranormal Show
Advertisement