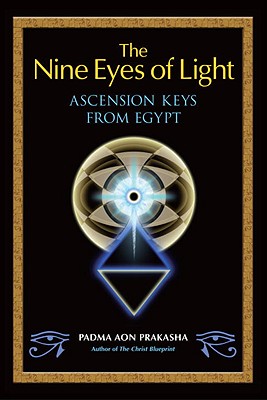 The Nine Eyes of Light: Ascension Keys from Egypt (Paperback)
Ascension Keys from Egypt
North Atlantic Books, 9781556438905, 380pp.
Publication Date: August 31, 2010
* Individual store prices may vary.
or
Not Currently Available for Direct Purchase
Description
"The Nine Eyes of Light "is an exploration into multidimensional being. This is the light-body guidebook for the spiritual traveler. The Nine Eyes, also known as Ascension Keys, are the nine levels of consciousness that served as the foundation for Egypt's awakened civilization. Deeply relevant for navigating our tumultuous times today, these multidimensional perspectives, or lightbodies, reveal how to further understand and develop our consciousness. In practice, many of us are using some of these bodies already, but not all of them, because we have lost sight of our higher potential.
These other bodies, says Prakasha, allow us to sense, navigate, and unify all parts of our human and divine selves. The book shows readers how to experience the universal bodies of light; how to access hidden wisdom about Anubis, a pre-Christ figure and original Sphinx; and how to open and purify the heart through the 42 Laws of Harmony, or Ma at. Chapters include teachings on the science of vibration, sound, and perception; willpower, bliss, and the fuel for love; god consciousness; the shadow as a gateway to source, and much more. The Nine Eyes unite the mind, body, and spirit in loving wisdom and power.
About the Author
Padma Aon Prakasha is a passionate 21st-century evolutionary guide, writer, and teacher. Prakasha leads workshops around the world, and has led pilgrimages to sacred sites in more than 15 countries. A noted musician with an international following, he lives in London.
Praise For The Nine Eyes of Light: Ascension Keys from Egypt…
"This book has become one of my absolute favorite books and is one of those books I will probably read over again and again. The writing style is clear and simple without being condescending or repeating basic knowledge. Padma comes across as humble, putting his focus on what he is teaching instead of glorifying himself. His teaching style is that of a a great spiritual teacher, conveying wisdom through having people explore on their own instead of telling them what to believe at face value. I found this book to be refreshing in the midst of so many watered down, regurgitated and ungrounded metaphysical or new age books that are floating around. I highly recommend this book to everyone."
--Starseed Shaman
Advertisement