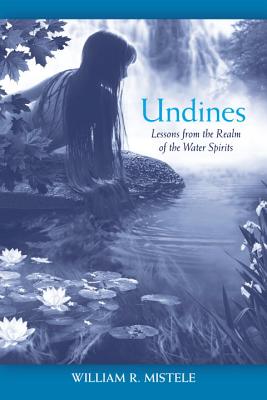 Undines: Lessons from the Realm of the Water Spirits (Paperback)
Lessons from the Realm of the Water Spirits
North Atlantic Books, 9781556439087, 296pp.
Publication Date: July 6, 2010
Description
'Undines' leads readers into the world of water sprites, combining stories, personal encounters & interviews with such luminaries as Istiphul, the undine queen whose presence embodies the magical essence of the feminine.
About the Author
William R. Mistele has devoted himself to the study and practice of many of the world's spiritual traditions. Since 1975 he has been a student of Franz Bardon's teachings on Hermetic magic, a system of training that includes the evocation of and communication with nature spirits. He holds a BA in Philosophy from Wheaton College and an MA in Linguistics from the University of Arizona. He

lives in Honolulu.
Praise For Undines: Lessons from the Realm of the Water Spirits…
"Undines resonates with an uncanny combination of timely relevance and timeless wisdom. This book's message is powerful and inspiring."—Philip Carr-Gomm, author of The Druid Way"A unique and entertaining vision of the elemental realms. Undines presents us with a fascinating glimpse into the author's very personal relationship with the universal underpinnings of reality. This book will undoubtedly inspire a deeper respect and affection for the intelligent forces of nature."—Rawn Clark, author of A Bardon Companion"William Mistele not only articulates how mermaids see humanity, he helps us develop their inner connection to rivers, lakes, and oceans so that our love of nature becomes as deep as theirs."—Rich Budnick, author of Hawaii's Forgotten History"By revealing the mysterious life of the sea through personal encounter and dialogue, William R. Mistele gives undines, mermaids, and water spirits the serious attention they deserve."—Caitlín Matthews, author of Singing the Soul Back Home
Advertisement