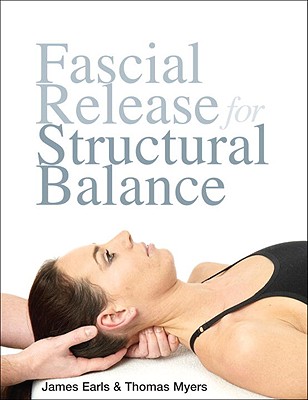 Fascial Release for Structural Balance (Paperback)
North Atlantic Books, 9781556439377, 287pp.
Publication Date: November 9, 2010
Other Editions of This Title:
Paperback (5/23/2017)
* Individual store prices may vary.
Description
Fascia, the soft tissue surrounding muscles, bones, and organs, plays a crucial role in supporting the body. By learning to intelligently manipulate it, a bodyworker or therapist can help clients with many chronic conditions, providing immediate pain relief as well as reducing ongoing aches and pains. In Fascial Release for Structural Balance, authors James Earls and Thomas Meyers both respected bodywork professionals argue that approaching the fascia requires a different eye, a different touch, and tissue-specific techniques. Designed for any bodywork practitioner using manual therapy, including physiotherapists, osteopaths, chiropractors, myofascial and trigger point therapists, and massage therapists, this book offers a detailed introduction to structural anatomy and fascial release therapy, including postural analysis, complete technique descriptions, and the art of proper assessment of a patient through bodyreading. Featuring 150 black-and-white photographs, Fascial Release for Structural Balance provides the information therapists need to give effective treatments and create long-lasting, systemic change in clients shape and structure.
About the Author
James Earls is the director of Ultimate Massage and Kinesis UK. He practices Structural Integration and massage therapy in Belfast, Northern Ireland, where he lives. Thomas Myers has practiced integrative structural therapy for over 30 years in a variety of clinical and cultural settings. The author of the acclaimed bodywork guide Anatomy Trains and coauthor of The Concise Book of the Moving Body, he lives in Maine.
Praise For Fascial Release for Structural Balance…
"What a great idea to combine James Earls' expertise and philosophy with Tom
Myers' classic contributions to structural bodywork. This is the long-awaited expansion of the Anatomy Trains theoretical concepts into a clearly written, functional 'how to' manual that is a must-read textbook for all bodyworkers of all ranges of experience – not just structural integrators."
—Art Riggs, Certified Advanced Rolfer® and massage therapist, author of Deep
Tissue Massage: A Visual Guide to Therapy Techniques
 
"Fascial release has never been made more understandable and achievable – a
well illustrated and excellent read."
—Leon Chaitow, ND, DO, Honorary Fellow, University of Westminster, London
Editor-in-Chief, Journal of Bodywork & Movement Therapies
 
"This book is a thorough and refreshing approach to regional fascial release
technique."
—Erik Dalton, PhD, author of Myoskeletal Alignment Techniques®
 
"With a wonderful blend of art and science, this text brings together many
aspects of structural change grounded in anatomical precision. It lets you
see the relationships surrounding the body and how they link to produce the
various patterns you will see in your clients, equally importantly, it gives
you the strategies to address them."
—Robert Schleip, PhD, MA, Director of Fascia Research Project, Institute of
Applied Physiology, Ulm University. Research Director of the European
Rolfing Association
or
Not Currently Available for Direct Purchase