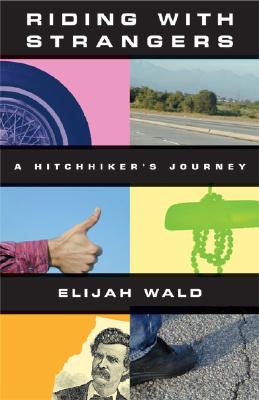 Riding with Strangers: A Hitchhiker's Journey (Hardcover)
A Hitchhiker's Journey
Chicago Review Press, 9781556526053, 240pp.
Publication Date: May 1, 2006
* Individual store prices may vary.
or
Not Currently Available for Direct Purchase
Description
This fascinating tale of the author's cross-country hitchhiking journey is a captivating look into the pleasures and challenges of the open road. As the miles roll by he meets businessmen, missionaries, conspiracy theorists, and truck drivers from all ages and ethnicities who are eager to open their car doors to a wandering stranger. This memoir uncovers the hidden reality that the United States remains hospitable, quirky, and as ready as ever to offer help to a curious traveler. Demonstrating how hitchhiking can be the ultimate in adventure travel—a thrilling exploration of both people and scenery—this guide also serves as a hitchhiker's reference, sharing the history behind this communal form of travel while touching on roadside lore and philosophy.
Praise For Riding with Strangers: A Hitchhiker's Journey…
"Elijah, it's good to see you keeping Kerouac's 'drive' alive."  —Michelle Shocked

"A lot of people have tried to write books about hitchhiking, but none of them worked. This one does." —Utah Phillips

"Not only is he a fearless explorer, he's a masterful explainer." —The Boston Globe

"At its heart, [it] is an easy-to-read travel story...Wald gives an extraordinary spin to ordinary moments."  —San Antonio Express-News

"Filled with tips, detailed history of the communal form of travel and roadside lore and philosophy." —Associated Press

"Good enough to join a few others of this ilk…such as Jack Kerouac's On the Road."  —Idaho Mountain Express

"Wald has written a clear and compelling ballad, not a legal brief. As such it's a winning one."  —San Francisco Chronicle

"Even the weariest of readers will be tempted to stand on a curb [and] stick out their thumb."  —Utne
Advertisement