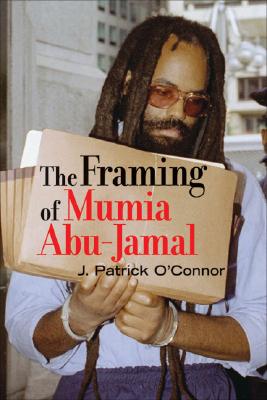 The Framing of Mumia Abu-Jamal (Paperback)
Lawrence Hill Books, 9781556527449, 274pp.
Publication Date: May 1, 2008
* Individual store prices may vary.
or
Not Currently Available for Direct Purchase
Description
Sentenced to death in 1982 for allegedly killing a police officer named Daniel Faulkner, Mumia Abu-Jamal is the most famous death row inmate in the United States, if not the world. This book is the first to convincingly show how the Philadelphia Police Department and District Attorney's Office efficiently and methodically framed him. It" "takes you step-by-step through what actually transpired on the night Faulkner was shot, including positioning each of the witnesses at the scene and revealing the identity of the killer. It also details the entire trial and fully covers the tortuous appeals process. The author, a seasoned crime reporter, writes in the language of hard facts, without hyperbole or exaggeration, unfounded accusation or finger-pointing, to reveal the truth about one of the most hotly debated cases of the twentieth century.
About the Author
J. Patrick O Connor is the editor and publisher of "Crime Magazine." He has worked as a reporter for UPI, editor of "Cincinnati Magazine," " "associate editor of "TV Guide," " "and editor and publisher of the Kansas City "New Times.""
Praise For The Framing of Mumia Abu-Jamal…
"A complex and compelling read that rivals established TV hits while tackling real life injustice"  Booklist
"O'Connor sets forth a careful, well-constructed argument. Whether it changes minds one way or the other remains to be seen, but, he urges, it is time for a new trial." 
Kirkus Reviews
"Justice is served by the publication of this book."  John Brady, author, Bad Boy: The Life & Politics of Lee Atwater
"Well-reasoned at every point, O'Connor's convincing book sounds like it could well be the last word on the Mumia case."  Donald Fulsom, former UPI White House reporter
"O'Connor's . . . efforts and results are most impressive."  Edward Asner, actor
"Factual, balanced, and fair to all sides . . . O'Connor has studied this case and has drawn conclusions based on reflecting upon the facts."  Linn Washington, author,
Black Judges on Justice
"A well-researched, scrupulously detailed account . . . an indisputable tool."  Socialist Worker
"The author, a seasoned crime reporter, writes in the language of hard facts, without hyperbole or exaggeration, unfounded accusation, or finger-pointing, to reveal the truth about one of the most hotly-debated cases of the twentieth century."  peaceandjustice.org
Advertisement