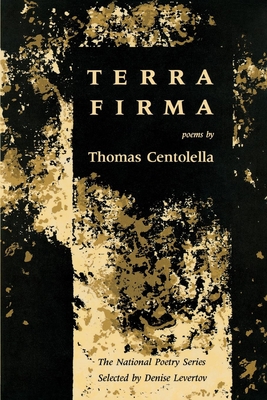 Terra Firma (National Poetry) (Paperback)
Copper Canyon Press, 9781556590306, 80pp.
Publication Date: January 1, 1990
* Individual store prices may vary.
Description
Poetry. Winner of the 1991 American Book Award and the Bay Area Book Reviewers' Award. "Selected by Denise Levertov for the National Poetry Series, this generally strong first collection, often set in the San Francisco Bay Area or in the wilderness, showcases Centolella's gift for finding wonder in the quotidian, for recovering 'the taken-for-granted.' In 'Task,' the poet writes, 'It's not a savior the world needs / but a savoring spirit, a way to relish what's already / begun to vanish,' and his best work celebrates the beauty, evanescence and inevitable grief of mortal life. An elegy for his Lebanese grandmother, 'Sito,' is especially moving, as is 'Ossi dei morti' (bones of the dead), about the Italian sweet so named: 'It's dark and bittersweet, / this chocolate marrow, this brief time / people call a life. We bite into it / hard. We do this together. / A local cure for sorrow.' At their least interesting, the poems suffer from pedestrianism and an abrupt, gunshot style--e.g., in 'The Garden': 'The closer to terra firma one is / the more firma one feels. After a long hike, I stink, / therefore I am'"--Publishers Weekly.
or
Not Currently Available for Direct Purchase