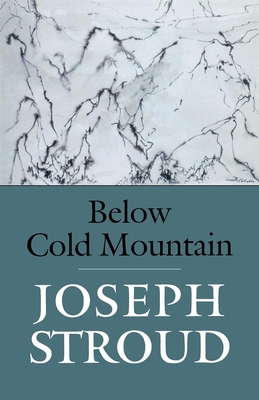 Below Cold Mountain
Paperback

* Individual store prices may vary.
Description
Poetry. At the first onset of suprise I read it carefull twice, the second time as if reliving a grand feast, course by course, seeing the food re-enlivened by the infusion of imagination into memory. I must say I was dumbfounded. I don't recall when a poet unknown to me has struck me so deeply. I had the terribly inaccurate sensation that I was quite young again and reading one of history's good poets for the first time. The book made nearly all the manuscripts and galleys that pass my way seem like thin gruel indeed. What an achievement. There is range and amplitude here found only among the very best. There aren't a few high points but dozens. We don't have here a few isolated mountains but a whole range, a cordillera. Like all of the best poets, Stroud makes the earth again consolable (Jim Harrison). Joseph Stroud was born in 1943. He is the author of SIGNATURES (Boa Edtions) also avaialble from SPD. He lives part of the time in Santa Cruz and part of the time at Shay Creek on the east side of the Sierras.
Copper Canyon Press, 9781556590849, 114pp.
Publication Date: April 1, 1998
About the Author
Joseph Stroud is the author of four books of poetry, and his poems have been widely anthologized as well as featured on Garrison Keillor's The Writer's Almanac. Stroud lives in Santa Cruz, California, and at Shay Creek in the Sierra Nevada mountains.