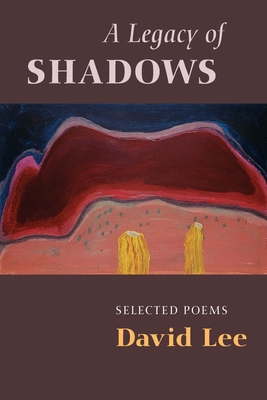 A Legacy of Shadows
Selected Poems
Paperback

* Individual store prices may vary.
Description
Bobby Joe
if i should die before I wake...
I don't know if I believed in ghosts
before Bobby Joe Lee had his stroke
that big man we called Bull lying there
all them years in that hospital room
wasn't nothing they could do
but wait and see
if he'd try to wake up or let it go
he was like a lightning-struck tree
didn't even know it was gone
alone in there, blind and lost
until the next firestorm come
to finish him off
The PBS-TV documentary on David Lee was entitled The Pig Poet, and according to The Denver Post that sobriquet didn't bother Utah's poet Laureate: I've rarely in my life been without a pig. Pigs, and the gentle-hearted redneck roustabout John, feature prominently in Lee's narratives and are integral to what he calls his aural agrarian saga. This saga, written over the past two decades, is also populated with some of the most authentically drawn characters since those of Mark Twain. Lee's small-town universe is frequented by tragedy and near-tragedy, and transcendence most often arrives in the form of salvaged humor, whether ironic, self-depricating, or ribald.
David Lee's pig poems are the best thing to happen to animals in poetry since Kit Smart's cat.'-Thomas McGrath
Lee's calculatedly simple narratives are wonderfully wrought. His is a welcome voice, neither academic nor urban.-Booklist
Also available by David Lee
David Lee: A Listener's Guide Reading from: A Legacy of Shadows and News from Down to the Caf Audio CD $12.00, 1-55659-137-3.
Copper Canyon Press, 9781556590979, 300pp.
Publication Date: August 1, 1999
About the Author
David Lee, author of eight books of poetry, was Utah's first Poet Laureate. A former seminary candidate, semi-pro baseball player, and hog farmer, he has a Ph.D. with a concentration in Milton and is the recently retired head of the Languages and Literature department at Southern Utah University.