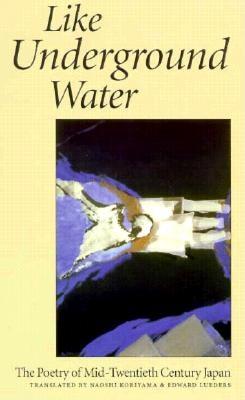 Like Underground Water
The Poetry of Mid-Twentieth Century Japan
Paperback

* Individual store prices may vary.
Description
Poetry. " LIKE UNDERGROUND WATER may well be one of the most important poetry anthologies of the last decade of the twentieth century. Comprehensive in scope (81 poets), sensible in presentation and organization (about three poems each), and with translations that feel immensely readable and inviting, this book is a landmark to be warmly welcomed. Most importantly, in a period of crucial disaster and rebuilding relationships between Japan and the United States, this book articulates and deepens ties in a way that the rhetoric of politics could never begin to approach. Haiku is marvelous, but we have needed much more than haiku, and here it is - rich contemporary rhythms, splendid vitality and imagery. Gratitude to Koriyama and Lueders for an enormous task well done, and for the honor we readers now share of understanding more deeply the poetic soul of Japan"--Naomi Shihab Nye.
Copper Canyon Press, 9781556591037, 350pp.
Publication Date: September 1, 1995