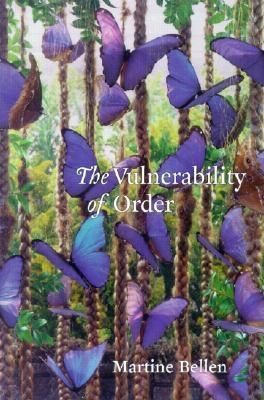 The Vulnerability of Order
Paperback

* Individual store prices may vary.
Description
Wildness and disorder. Martine Bellen's third collection of poetry taps into the chaotic and irrepressible spirit which inspires artistic expression. Whether exploiting philosophical fragments from ancient Greece or penetrating the rituals of the great world religions, Bellen is in search of a model through which artists might organize the expansiveness of the human spirit.
Bellen is a sensualist with a taste for vernacular as refined as C.D. Wright's...--Bellen's giddy, insouciant renderings of our thickly mythic polis seem fresh, and appear to create their author from the tactile fragments of the text.--Publishers Weekly
Martine Bellen's Tales of Murasaki won the 1999 National Poetry Series Award. She lives in New York.
For the Saturday Evening Girls' Pottery Club
Please, oh please, spread something sweet
Over my shredded wheat
That rests upon this yellow plate,
fired in its biscuit state.
Mystic swastika hands abound,
Fortune, luck, well-being found,
And bowls with bands of ducks
and trees, ring around the ABCs.
Hand-thrown pots incised in ink;
Still-soft clay initials sink.
Please, today, come sip some tea
with small designs, each cup's jolie,
The harmony lies not in line
But deeper in the object's rhyme.
Magic Musee for Joseph Cornell
(excerpt)
She, who's overconscious of her cage
Formed from heat, moisture, frost, concealment,
How it drips, freezes, fogs
How it forms columnar cracks gashed with glass
Toward the blue peninsula, gravity flight
The visible half of reflection
Attempting to obtain the solidity of an object
Or to remove the clothing of sound, genealogical anxiety,
Disrobing at the hotel Eden
Inventing a way in
To that which is built over concept
Pochahontas
(excerpt)
Too far away to be
seen singly, they come
Together. The coat-wearing
People. They come
On floating isles. Carry
Thunder sticks. They look
For back seas where clove
And mulberry grow. They come
From beyond the gr.
Copper Canyon Press, 9781556591570, 118pp.
Publication Date: June 1, 2001