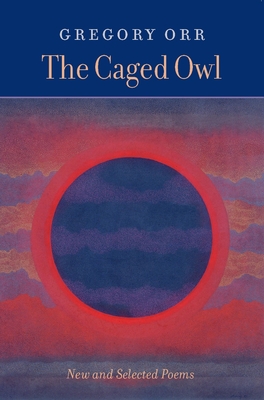 The Caged Owl
New and Selected Poems
Paperback

* Individual store prices may vary.
Description
Gregory Orr's genius is the transformation of trauma into art. Whether writing about his responsibility for a brother's death during a hunting accident, drug addiction, or being jailed during the Civil Rights struggle, lyricism erupts in the midst of desolation and violence. Orr's spare, succinct poems distill myth from the domestic and display a richness of action and visual detail.
This long-awaited collection is soulful work from a remarkable poet, whose poems have been described as mystical, carnal, reflective, and wry. (San Francisco Review)
Love Poem
A black biplane crashes through the window
of the luncheonette. The pilot climbs down,
removing his leather hood.
He hands me my grandmother's jade ring.
No, it is two robin's eggs and
a telephone number: yours.
from Gathering the Bones Together
A father and his four sons
run down a slope toward
a deer they just killed.
the father and two sons carry
rifles. They laugh, jostle,
and chatter together.
A gun goes off
and the youngest brother
falls to the ground.
A boy with a rifle
stands beside him,
screaming...
Orr's is an immaculate style of latent violence and inhibited tenderness, charged with a desperate intensity whose source is often obscure.--The New York Times Book Review
Gregory Orr is the author of seven volumes of poetry and three books of criticism. He is the editor at Virginia Quarterly Review, teaches at the University of Virginia, and lives with his wife and daughters in Charlottesville. In 2002, along with his selected poems The Caged Owl, he will also publish a memoir and a book about poetry writing: Three Strange Angels: Trauma and Transformation in Lyric Poetry.
Also Available by Gregory Orr:
Orpheus & Eurydice: A Lyric Sequence
TP $12.00, 1-55659-151-9 - CUSA
Copper Canyon Press, 9781556591778, 235pp.
Publication Date: April 1, 2002
About the Author
Gregory Orr is the author of ten books of poetry, four collections of criticism, and a memoir that was selected by Publishers Weekly as a Best Book of the Year. The former poetry editor for the Virginia Quarterly Review, Orr teaches at the University of Virginia and lives in Charlottesville.