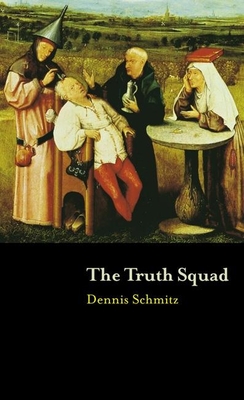 The Truth Squad
Paperback

* Individual store prices may vary.
Description
Alongside truth is stranger than fiction, Dennis Schmitz suggests the truth is all in the pieces. In Truth Squad humor abounds, and funky, overstated characters--such as grafitti artists and poetry guerillas--are tested by weird circumstances. Their dilemmas are anecdotal and absurd like early two-reel comedies. The book's humor is to rescue, to re-direct the effects of the storm / against yourself, and to disrupt us enough to reveal who and what we really are. This is energetic new work from the Poet Laureate of Sacramento.
Dennis Schmitz is the author of seven books of poetry and has received numerous awards for his work. He taught for more than 30 years at California State University at Sacramento.
Copper Canyon Press, 9781556591822, 69pp.
Publication Date: September 1, 2002