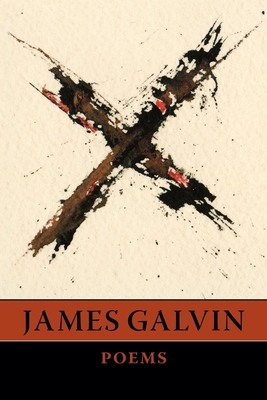 X
Poems (Lannan Literary Selections)
Paperback

* Individual store prices may vary.
Description
X is the kiss and betrayal, the embrace, the crucifixion, the mathematical unknown. In his sixth book of poems, James Galvin writes from a deep, philosophical engagement with the landscape and faces a vertigo of solitude with his marriage dissolved, his only daughter grown and gone, and the log house he built by hand abandoned. What did I love that made me believe it would last? he asks.
Something has to be true enough to be
Taken for granted.
In the hospital I saw
An old man
Caressing the face of an old woman.
This same man, young, caressed her face
In just that way.
That's the stillness
At the center of change--
A sadness worth dying for, I swear--
There is no other.
--from Dying into What I've Done
James Galvin has a voice and a world, perhaps the two most difficult things to achieve in poetry.--The Nation
In James Galvin we have a superior poet.--American Book Review
Galvin's poems have the virtues of precise observation and original language, yes, but what he also brings to the table is a rigor of mind and firmness of phrasing which make the slightest of his poems an architectural pleasure.--Harvard Review
James Galvin has published five collections of poetry, most recently Resurrection Update: Collected Poems 1975-1997, which was a finalist for the Los Angeles Times Book Award and the Lenore Marshall/The Nation Prize. He is also the author of the critically acclaimed prose book, The Meadow and a novel, Fencing the Sky. He lives in Laramie, Wyoming, where he works as a rancher part of each year, and in Iowa City, where he is a member of the permanent faculty of the University of Iowa Writers' Workshop.
Copper Canyon Press, 9781556591914, 96pp.
Publication Date: May 1, 2003
About the Author
James Galvin is both a rancher in Wyoming and on the permanent faculty at the Iowa Writers' Workshop. He is the author of six books of poems, an acclaimed memoir The Meadow, and a novel.