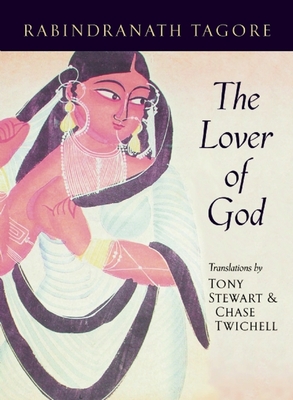 The Lover of God (Lannan Literary Selections)
Paperback

* Individual store prices may vary.
Description
Tagore's supressed book now available in an English-Bengali edition
For the first time in English, here is the sequence of poems Nobel laureate Rabindranath Tagore (1861-1941) worked on his entire life--the erotic and emotionally powerful dialogue about Lord Krishna and his young lover Radha.
These song offerings are the first poems Tagore ever published, though he passed them off as those of an unknown Bengali religious poet. As the first and last poems Tagore wrote and revised, they represent the entrance and exit to one of the most prolific literary lives of our contemporary world.
The translation rights to Tagore's poetry were tightly guarded until 2001, when they entered the public domain, making publication of this book possible. These English versions are the result of a five-year collaboration between Bengali scholar Tony K. Stewart, who provided richly associative literal translations, and the celebrated poet Chase Twichell, who shaped the poems into English. This bilingual Bengali-English edition also includes the biography Tagore wrote of the unknown religious poet who supposedly authored these poems.
Rabindranath Tagore was born in Bengal, the youngest son of a religious reformer and scholar. He wrote successfully in all literary genres and is the author of the national anthems for both India and Bangladesh. In his mature years he managed the family estates, which brought him into close touch with common humanity and increased his interest in social reforms. He participated in the Indian nationalist movement, and was a devoted friend of Mahatma Gandhi. Tagore received the Nobel Prize in Literature in 1913; he was knighted in 1915 by the British Government, but later resigned the honor as a protest against British policies in India.
Copper Canyon Press, 9781556591969, 121pp.
Publication Date: November 1, 2003
About the Author
Chase Twichell is the author of five books of poetry and the best-selling Practice of Poetry. She is the founding editor of Ausable Press and lives in rural New York, with her husband, the novelist Russell Banks.