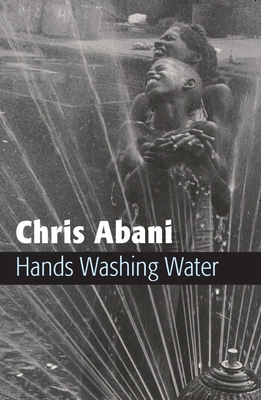 Hands Washing Water
Paperback

* Individual store prices may vary.
Description

"Chris Abani's poetry resonates with a devastating beauty which cuts through to the heart of human strength."--Pride

Hands Washing Water is Chris Abani's fourth poetry collection--a mischievous book of displacement, exile, ancestry, and subversive humor. The central section, "Buffalo Women," is a Civil War correspondence between lovers that plays on our assumptions about war, gender, morality, and politics.

Sweetest Henri,
I know we promised to be honest,
one to the other, but your recent missive,
though welcome as any epistle from you,
filled me with a dread that clung
like dampness to wet wood. I am terrified
for your immortal soul, dear sweet Henri.
This mad war of Lincoln is infecting you
with a sickness too depraved to even address. . .
Abani's writing is ruthless, at times traumatic, and consistently filled with surprising twists and turns.
Copper Canyon Press, 9781556592478, 83pp.
Publication Date: October 1, 2006
About the Author
Chris Abani was born in Nigeria in 1966 and published his first novel at sixteen. He has been imprisoned, tortured, and sentenced to death for his literary activities. After fleeing Nigeria he continued to write, and is the author of ten books of poetry and fiction. He teaches at UC Riverside.