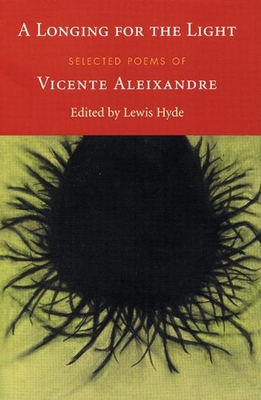 A Longing for the Light
Selected Poems of Vicente Aleixandre
Paperback

* Individual store prices may vary.
Description
"For the Nobel Prize to come to Aleixandre now is fitting, not only because of the energy and intensity of his own poetry, but because it comes at this moment in Spanish history."--The New York Times
A Longing for the Light is the only available bilingual Spanish-English translation of the poetry of Nobel Laureate Vicente Aleixandre. The collection spans the entirety of Aleixandre's career--from early surrealist work to his complex and fascinating "dialogues." It also contains prose interludes, an introduction by editor Lewis Hyde, and a descriptive bibliography.
Aleixandre was a member of Spain's "Generation of 27" and was one of the few writers to remain in Spain during the Spanish Civil War. His passive but staunch political independence kept his writings banned for a decade, but his vivid poems of harmony and commonality would eventually symbolize much of what post-Civil War Spain aspired toward. As Aleixandre wrote in his Nobel lecture: "The poet, the truly determinative poet, is always a revealer; he is, essentially, a seer, a prophet."
From "With All Due Respect"
I don't notice our clothes. Do you?
Dressed up in three-hundred burlap suits,
wrapped in my roughest heaviest get-up,
I maintain a dawn-like dignity and brag of how much I know about nakedness.
Vicente Aleixandre won the Nobel Prize for Literature in 1977. He died in Madrid in 1984.
Copper Canyon Press, 9781556592546, 320pp.
Publication Date: May 1, 2007