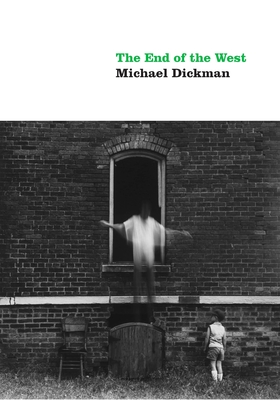 The End of the West (Lannan Literary Selections)
Paperback

* Individual store prices may vary.
Description
Dickman's book moves with careful intensity as it confidently illuminates buried, contemporary suffering.--Publishers Weekly
Elizabeth Bishop said that the three qualities she admired most in poetry were accuracy, spontaneity, and mystery. Michael Dickman's first full-length collection of poems demonstrates each brilliantly....These are lithe, seemingly effortless poems, poems whose strange affective power remains even after several readings. Again and again the language seems to disappear, leaving the reader with woven flashes of image, situation, emotion....These are durable poems from one of the most accomplished and original poets to emerge in years.--The Believer
With vacant space and verbal economy, his work suggests volumes. --Poets & Writers
The poems in Michael Dickman's energized debut document the bright desires and all-too-common sufferings of modern times: the churn of domestic violence, spiritual longing, drug abuse, and the impossible expectations fathers have for their sons. In a poem that references heroin and "scary parents," Dickman reminds us that "Still there is a lot to pray to on earth." Dickman is a poet to watch.
You can go blind, waiting
Unbelievable quiet
except for their
soundings
Moving the sea around
Unbelievable quiet inside you, as they change
the face of water
The only other time I felt this still was watching Leif shoot up when we were twelve
Sunlight all over his face
breaking
the surface of something
I couldn't see
You can wait your
whole life
Michael Dickman was born and raised in Portland, Oregon, and began writing poems "after accidentally reading a Neruda ode." His work has appeared in The New Yorker, Tin House, and The American Poetry Review.
Copper Canyon Press, 9781556592898, 89pp.
Publication Date: April 1, 2009