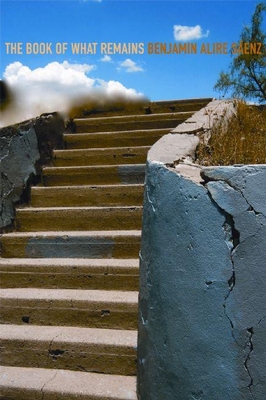 The Book of What Remains
Paperback

* Individual store prices may vary.
Description
"To write well about your life, you need to have a life worth writing about. On that score, S enz hits pay dirt." --Booklist
"A former Catholic priest, this poet creates prayerful verse that is at once mystical and utterly human." --The Washington Post
Poet, novelist, and popular YA writer Benjamin Alire S enz writes to the core truth of life's ever-shifting memories. Set along the Mexican border, the contrast between the desert's austere beauty and the brutality of border politics mirrors humanity's capacity for both generosity and cruelty. In his numbered series "Meditation on Living in the Desert," S enz turns to memory, heritage, and a host of literary progenitors as he directly confronts matters of faith, civil rights, and contemporary politics--always with the unrelenting moral urge to speak truth and do something.
I am looking at a book of photographs.
The photographs document the exodus of Mexicans crossing the desert.
I am staring at the face of a woman who is more a girl than a woman.
She is handing her documents to a government official.
I know and you know and we all know that the documents are forged.
The official is not in the photograph.
Only the frightened eyes of a girl.
A former Catholic priest who worked with Mother Teresa, Benjamin Alire S enz has published five books of poetry, four novels, a collection of short stories, and two bilingual children's books. He received the American Book Award and teaches in the bilingual MFA program at University of Texas, El Paso.
Copper Canyon Press, 9781556592973, 124pp.
Publication Date: April 1, 2010