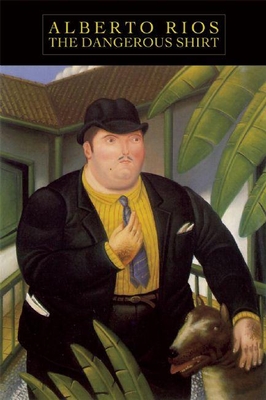 The Dangerous Shirt (Paperback)
Copper Canyon Press, 9781556592980, 96pp.
Publication Date: May 1, 2009
* Individual store prices may vary.
Description
"Discursive yet aglitter with images, often abstract and yet insistently regional, the ninth collection from the Arizona-based Rios includes something for almost everyone."--Publishers Weekly
"Wonderfully odd, sometimes sad, never predictable... Rios continually surprises us in the way he stretches the meaning of words, turning them this way and that." -- San Francisco Chronicle
"R os's verse inhabits a country of his own making, sometimes political, often personal, with the familiarity and pungency of an Arizona chili."--The Christian Science Monitor
"Alberto R os is... arguably the best Latino poet writing in English today."--Prairie Schooner
Alberto R os's new poems--magical wormholes through mundane reality--create an improbably true space where human bodies fall through floorboards, prickly feelings of limbs "fallen asleep" are stars buzzing under the skin, and ironed shirts hanging in a closet take on a foreboding sense of danger. Together they are a book of magical realism and cultural physics seeking the "also-moment"--the probable and imaginative directions a single moment might become. "Science may be our best way of understanding the world," R os writes in one poem, "but it may not be our best way of living in it."
The shirt in my closet is dangerous.
I shouldn't have ironed it.
Because I have, I will put it on.
If I put it on, I will be dressed.
If I am dressed, I will be drawn toward the door,
The door and not the couch--the door . . .
Alberto R os is the author of nine books of poetry, three collections of short stories, and a memoir. He has taught at Arizona State University for over twenty-five years. His book of poems The Smallest Muscle in the Human Body was nominated for the National Book Award.
or
Not Currently Available for Direct Purchase