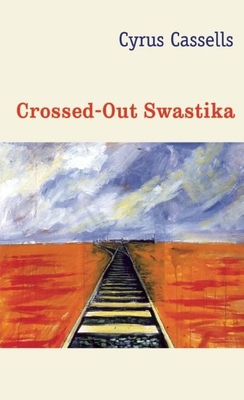 The Crossed-Out Swastika
Paperback

* Individual store prices may vary.
Description
Cassells is a passionate poet whose poems touch the core of human connection through which can flow union with the infinite. Highly recommended.--Library Journal
Cyrus Cassells' fifth book commemorates the blazing integrity of young people caught in the vise of World War II. In its journey through the anti-miracle of Europe's embattled past, The Crossed-Out Swastika follows the lives of historical and semi-fictional characters to unearth and amplify moments of almost impossible music, bravery, beauty, and redemption, illuminating the human spirit against unspeakable tyranny.
Poet, from cellar to cellar, I remember
I held onto, of all things,
a picture book about a magical goat,
inscribed by my witty father:
This storybook belongs
to Mademoiselle Sabine
the way Paris once belonged
to Marie Antoinette--
Somehow having that book
helped me to endure . . .
Cyrus Cassells grew up in the Mojave Desert. He graduated from Stanford University and has worked as a translator, film critic, and actor; he currently teaches poetry in the MFA program at Texas State University-San Marcos. He lives in Austin, Texas.
Copper Canyon Press, 9781556593796, 83pp.
Publication Date: May 8, 2012
About the Author
Cyrus Cassells: Cyrus Cassells: Cyrus Cassells' poetry has been widely praised and he has received numerous accolades including a Pushcart Prize, a Lambda Literary Award, the National Poetry Series Prize, and the William Carlos Williams Award, as well as fellowships from the Lannan Foundation, the Rockefeller Foundation, and the National Endowment for the Arts. He has worked as a translator, film critic, actor, and teacher, and teaches poetry at the Texas State University-San Marcos for the MFA in writing program. He lives in Austin, Texas.