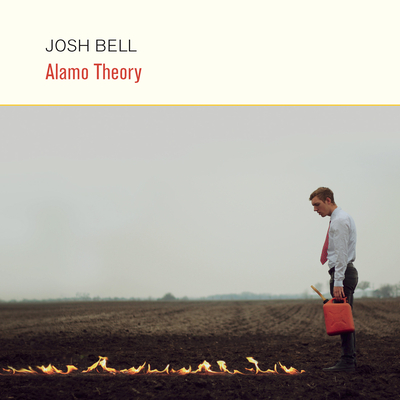 Alamo Theory
Paperback

* Individual store prices may vary.
Description
Bell's work is a concoction of the surreal and the hyper-real, the hilarious and the devastating.--The New Yorker
One of the most tonally versatile young poets working today.--Boston Review
"In poems that look dense but read in a fluid, easy tumble, Bell offers in Alamo Theory] characters and scenarios that border on the surreal ('no one's getting/ off this tractor alive, no one without/ a pod of vanilla, Stuck like a witch's/ finger in the throat') yet are grounded in everyday discontents ('Apologies/ to the inhabitants of the condo/ next to my condo'). The observations are arresting and almost witty, almost wry, and a character named Josh occasionally wanders along to engage with others. Fittingly, voice (and the voice box) feature thematically, as reading this work is like listening raptly to a verbose, intensely smart friend expatiate on life."--Library Journal
A contemporary knockout, Bell's poems run the gamut of good: they're seriously funny, bizarre, wry, ambitious, acrobatic, gorgeous. Sometimes they have zombies.--Flavorwire
Joshua Bell's unnerving and darkly funny second collection of poems inhabits various personae--including a prominent series starring the garrulous and aging rock star Vince Neil from M tley Cr e--through which he examines paranoid, misogynist, and murderous elements within contemporary American culture. Throughout are prose movie poems that feature zombies, a summer camp slasher, exorcism, and courtroom drama.
From The Creature:
Like many humans, I enjoy lifting small, living things. Your wife qualifies, but doesn't like to be lifted. I guess it's probably because, as is true with many humans, your wife doesn't want to be eaten, and often we are lifted, by the bigger thing, right before it drops us on a rock and eats us. I understand, I say to your wife, lowering her body to the kitchen floor, her legs bending slowly as she takes back the weight I've returned to her, like an astronaut moving back into the gravity of the capsule...
Josh Bell earned an MFA from the Iowa Writers' Workshop and a PhD from the University of Cincinnati. He was a member of the creative writing faculty at Columbia University and is currently Briggs Copeland Lecturer at Harvard.

Copper Canyon Press, 9781556593994, 82pp.
Publication Date: April 19, 2016
About the Author
Josh Bell: Josh Bell earned an MFA at the Iowa Writers Workshop and a Ph.D. from University of Cincinnati. He is the author of No Planets Strike, and his poems have appeared in The New Yorker and Tin House. He is a member of the writing faculty at Columbia University and teaches at Harvard University.

"