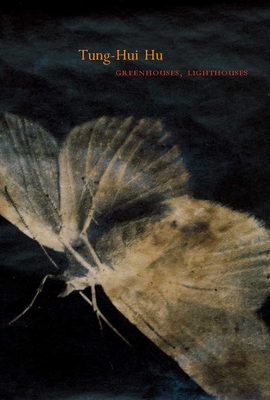 Greenhouses, Lighthouses (Lannan Literary Selections)
Paperback

* Individual store prices may vary.
Description
Perplexity and wonder are integral parts of Tung-Hui Hu's poetry, which is as elegant as it is surprising.--Rain Taxi
This fresh and unexpected poet extends the lyric into the social space without losing any of song's intensity or mystery.--Mark Doty
Tung-Hui Hu works magic on the page.--Linda Gregerson
Weaving between the personal and cosmic I, Tung-Hui Hu's lyrics seek the greenhouse--a place of saturation, growth--as a poetic space to cultivate new modes through which our common language can once again illuminate and guide--lighthouse. With minimalism and control, Greenhouses, Lighthouses draws subtly from photography, cinematography, and history to create haunting and memorable connections.
from Cosmos Revealed behind a Dense Curtain of Poppies:
Greenhouses, Lighthouses. The first
astronomers tended on hands and knees
the soil of the universe, smoothing
away moss, seeding by night.
Now our galaxy has the sixfold
symmetry of ornament on the tower of Alhambra,
shoots curled from stem looping
heaven and earth together. Trace
curlicues and rosettes with your finger.
The chamber sealed off to mortals but
open above, like a poppy.

Tung-Hui Hu, author of three books of poetry, earned his MFA in creative writing from the University of Michigan and a PhD in film from University of California Berkeley. He teaches at the University of Michigan and lives in Ann Arbor, Michigan.
Copper Canyon Press, 9781556594069, 96pp.
Publication Date: March 26, 2013
About the Author
Tung-Hui Hu is the author of three books of poetry, The Book of Motion (U. Georgia, 2003) winner of the Avery Hopwood Award; Mine (Ausable, 2007) winner of the Eisner Literary Award; and Greenhouses, Lighthouses (Copper Canyon, 2012). He teaches at the University of Michigan and is a member of the Michigan Society of Fellows. In addition to receiving an MFA in Creative Writing from the University of Michigan, Tung-Hui Hu holds a PhD in Film from the University of California, Berkeley.